Back to all posts
2022 Wedding Trends
27 January 2022
The UK Weddings Task Force forecasts that there will be a whopping 350,000 weddings in 2022 - nearly 200,000 more than in pre-pandemic years.
This means there are lots of engaged couples curious about the latest wedding trends and new ideas for their special day. From anni-ceptions, earthy neutrals, and Bridgerton blue, the Rosebery Venues wedding team highlight the biggest wedding trends of the year in this blog, and how best to embrace them as part of your big day!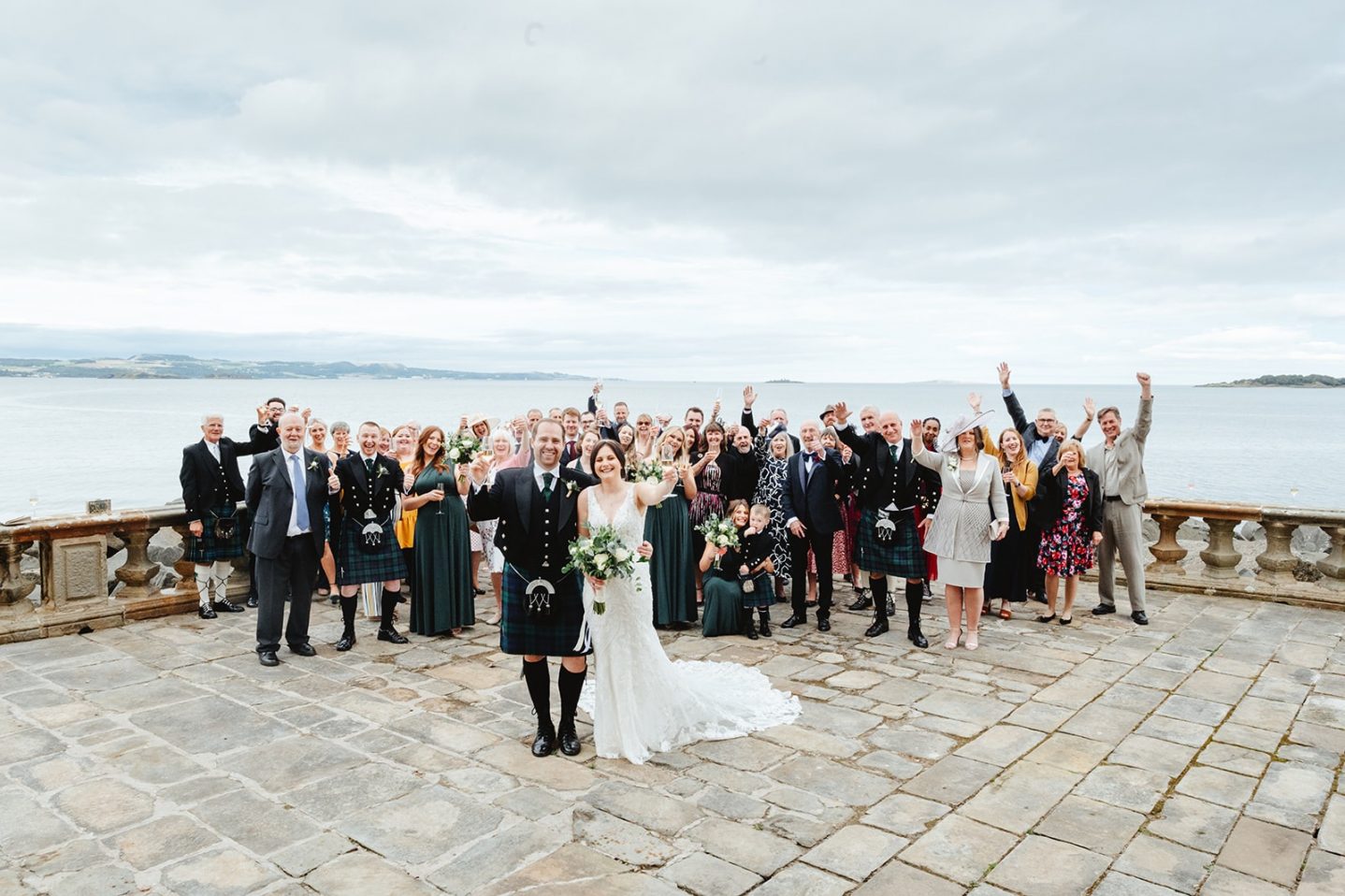 Regency romance
Pop culture never fails to inspire wedding trends and Netflix's breakout hit series Bridgerton is no exception. The obsession with the Regency era is already finding its way subtly into weddings through literary-inspired touches and splashes of Regency Blue, a signature shade from the period.
Expect to see more pastel colour palettes including soft blues, stationery details in the form of handwritten notes and literary quotes, romantic floral arrangements featuring English country roses and trailing wisteria, and afternoon tea details with vintage china tablescapes. Expect to see a lot of Bridgerton-inspired wedding dresses too in the form of puff sleeves, empire waistlines, ruffles, gloves, and ornate jewellery.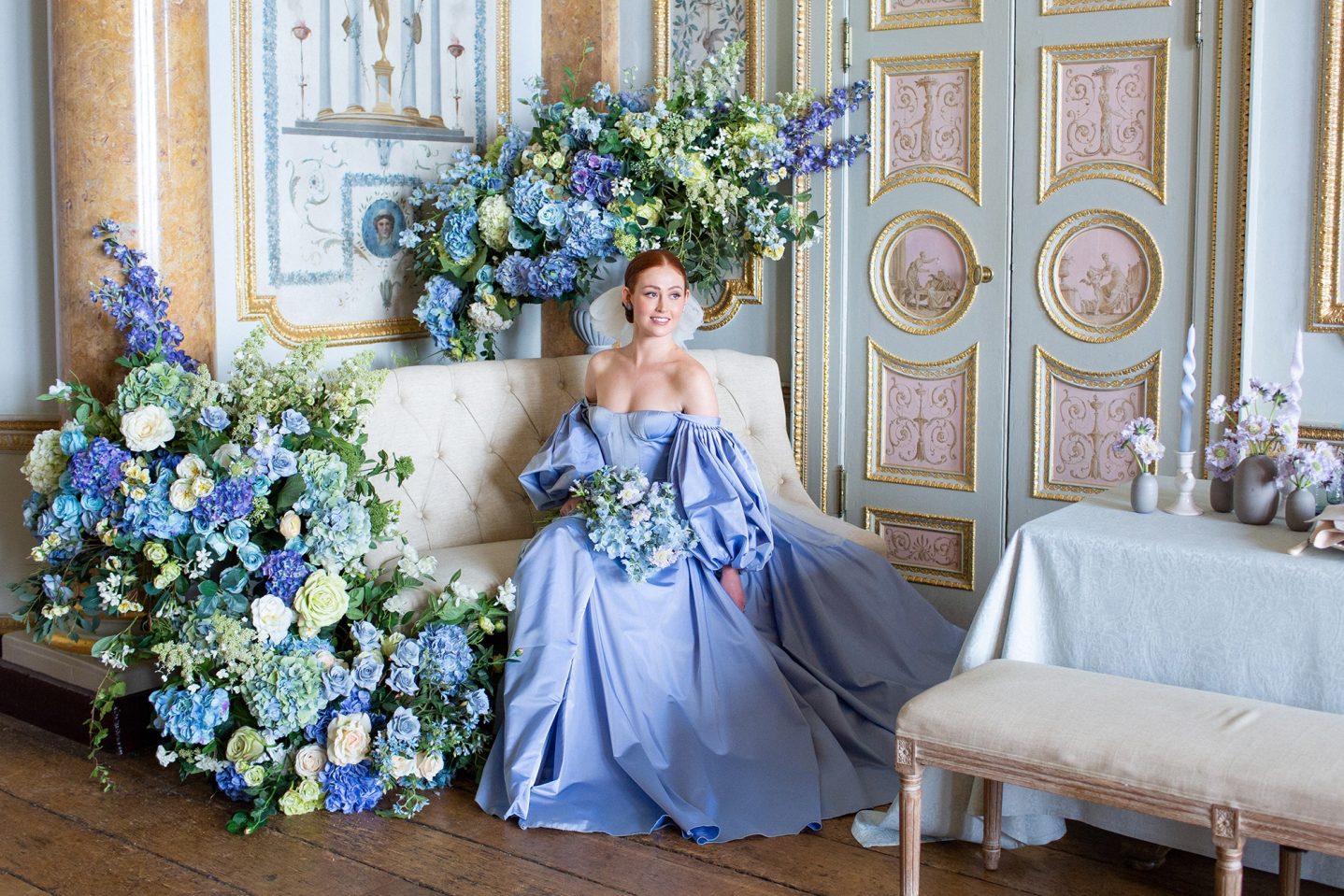 Anni-ceptions
After two years of postponements, downsizing, and virtual wedding ceremonies, many couples opted for smaller wedding celebrations, promising a larger get together at a later date – and so the anni-ception was born!
An anni-ception is a second wedding celebration held on the anniversary of your first (smaller!) wedding day, only this time around you can host the dream reception you never had if you had to make a few sacrifices the first time. Our venues have a number of anni-ception celebrations booked for this year, with some couples choosing to have a blessing as part of the celebration, whilst others are opting for a knockout party free from all the usual wedding fuss!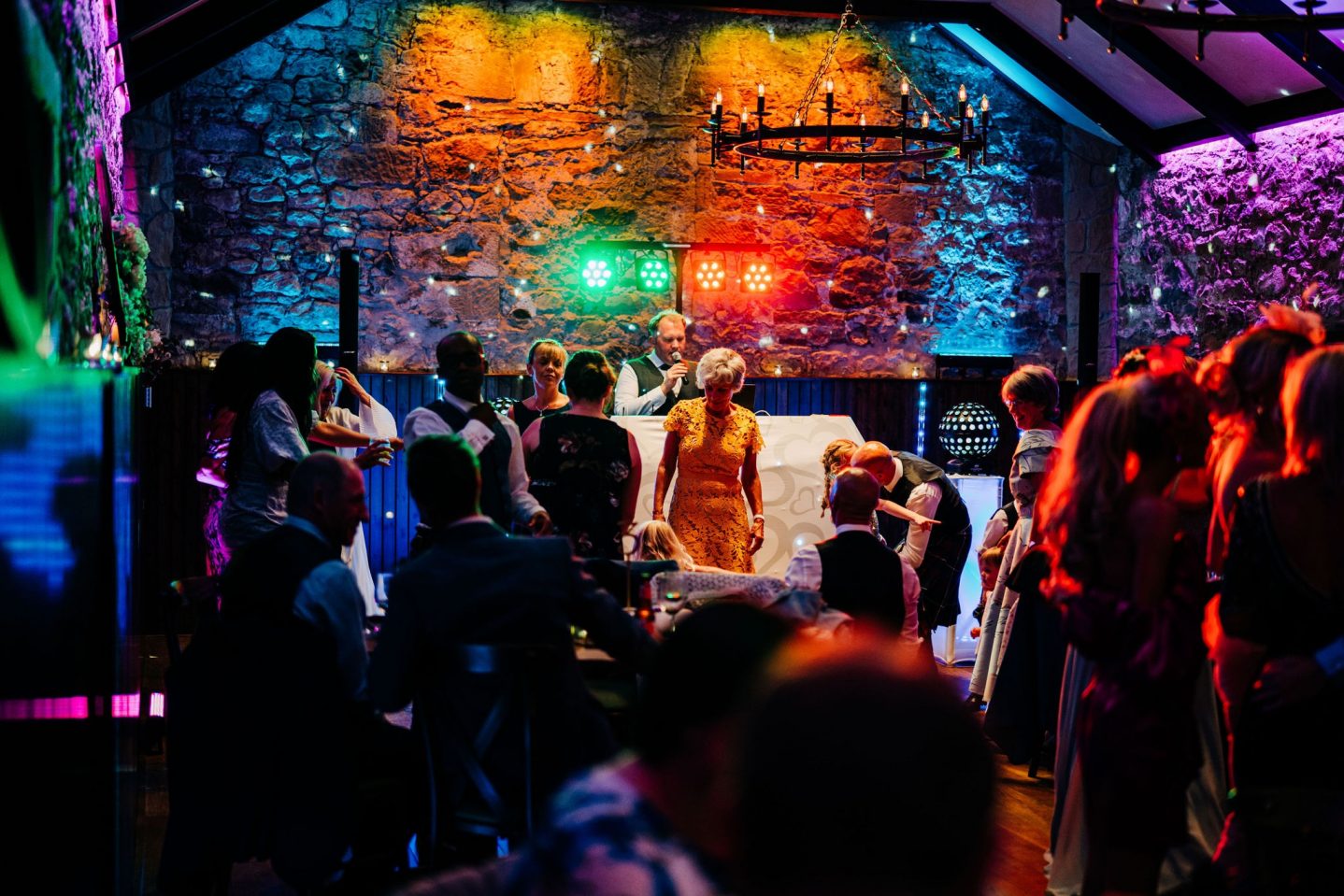 Earthy neutrals
With everyone spending more time outside during the pandemic, a new-found appreciation of nature is likely to influence wedding décor this year as couples focus on the environment with traditional whites and pastels replaced by earthy, natural colours and textures.
Expect to see lots of terracotta, driftwood, and honeyed neutrals with pops of brighter orange and coral tones. Couples are also using colour schemes to reflect their personality, with many still opting for the traditional all-white palette but with bold splashes of bright colour weaved in. Trend forecasters predict that vibrant pinks and purples, earthy olive greens, tropical oranges, and ocean blues will all be popular injections of colour this Spring/Summer season.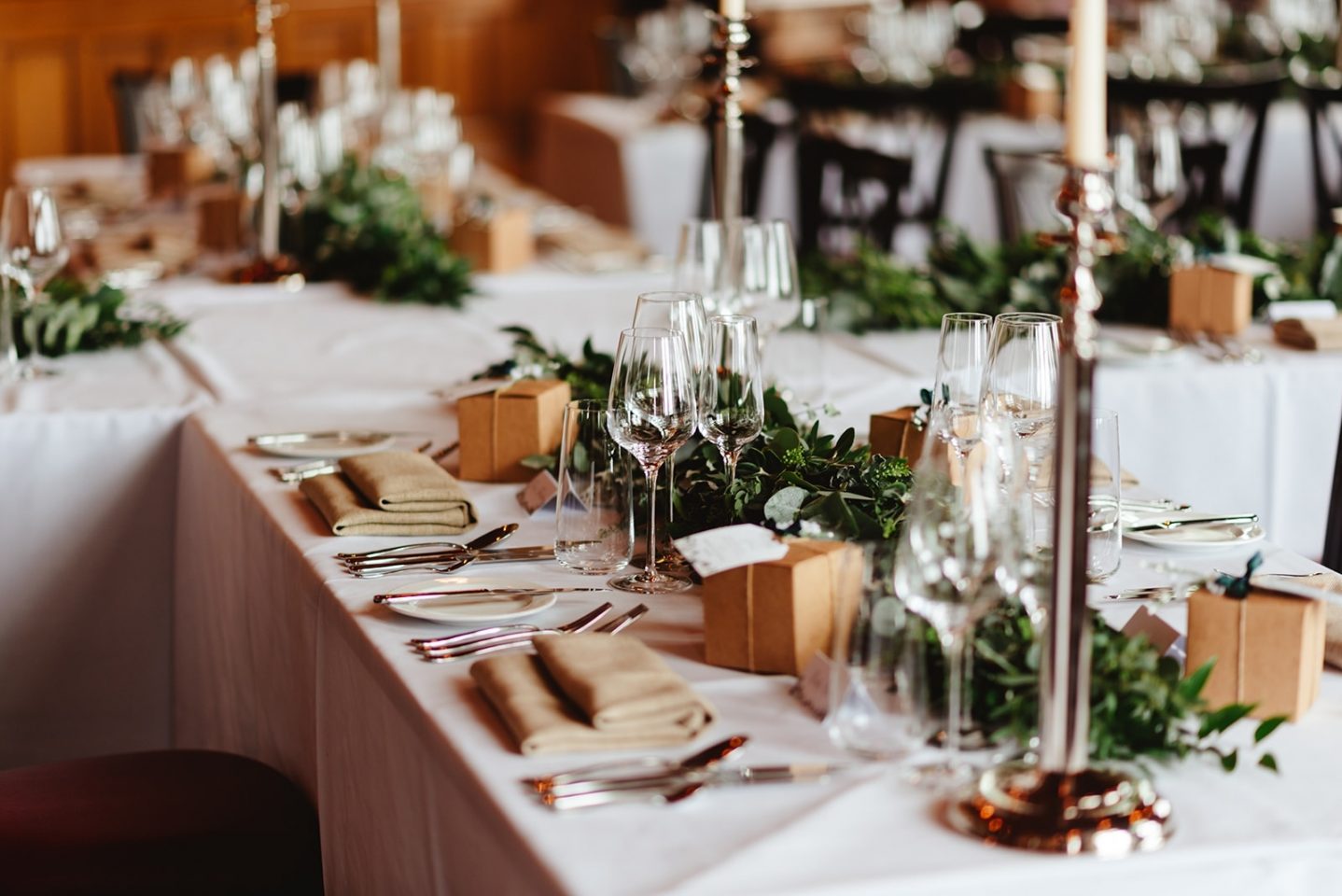 Elopements
Elopements increased in popularity over lockdown as couples adapted to guest limits and turned to intimate, private celebrations with just a few witnesses or close family. The trend for elopements has taken root in many couples' consciousness now and we expect to see continued interest in these special, intimate weddings in 2022.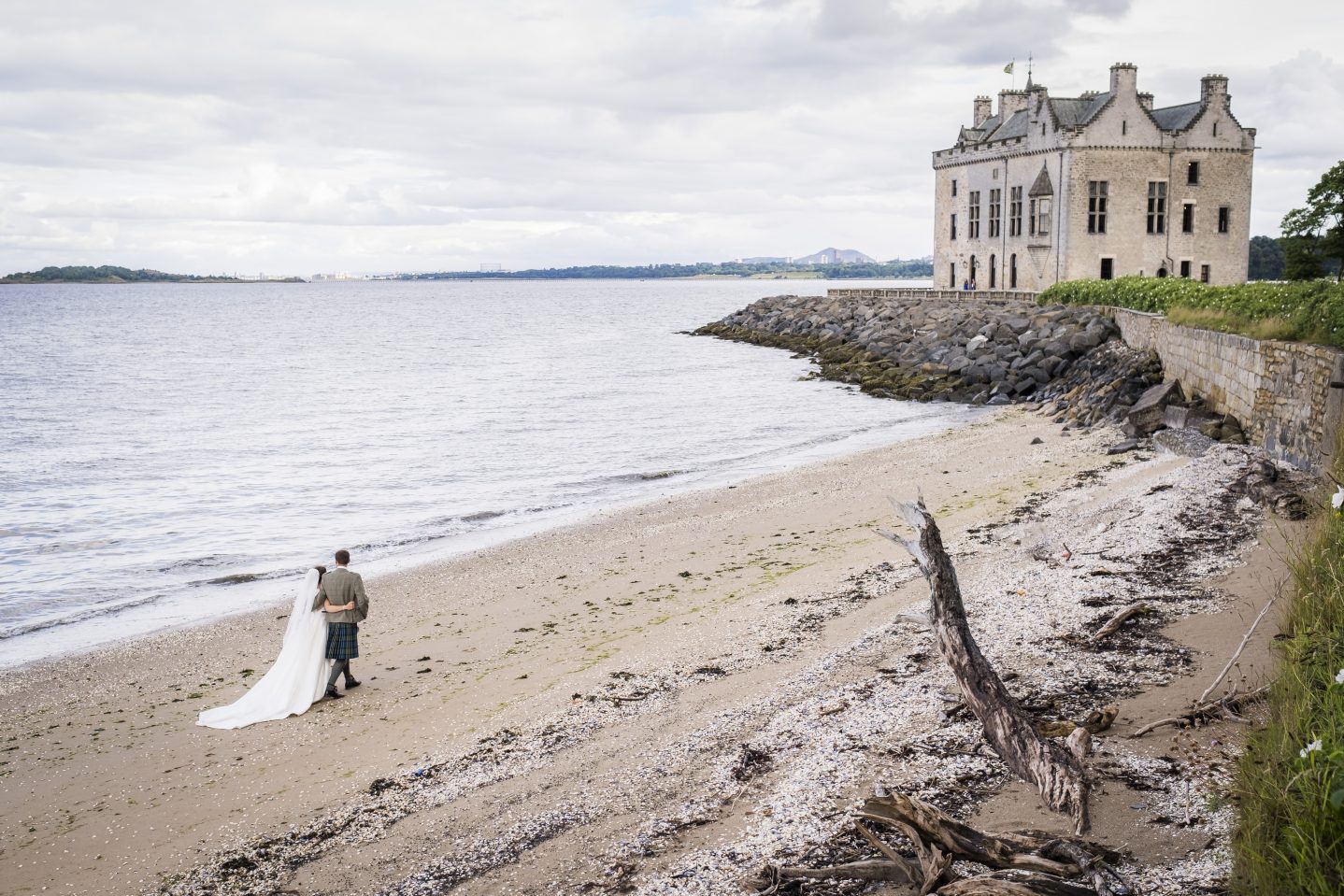 Fairy-tale Lighting
How you light the indoor and/or outdoor spaces at your wedding reception sets the tone and mood for the entire evening, so it's no surprise that fairy-tale lighting made our list of the top 2022 wedding trends.
We're seeing all sorts of dreamy, unique, and statement lighting options in 2022, all of which create magical movie moments. Take your pick from exposed bulbs, festoon and string light installations, mix-and-match vintage chandeliers, and classic fairy lights!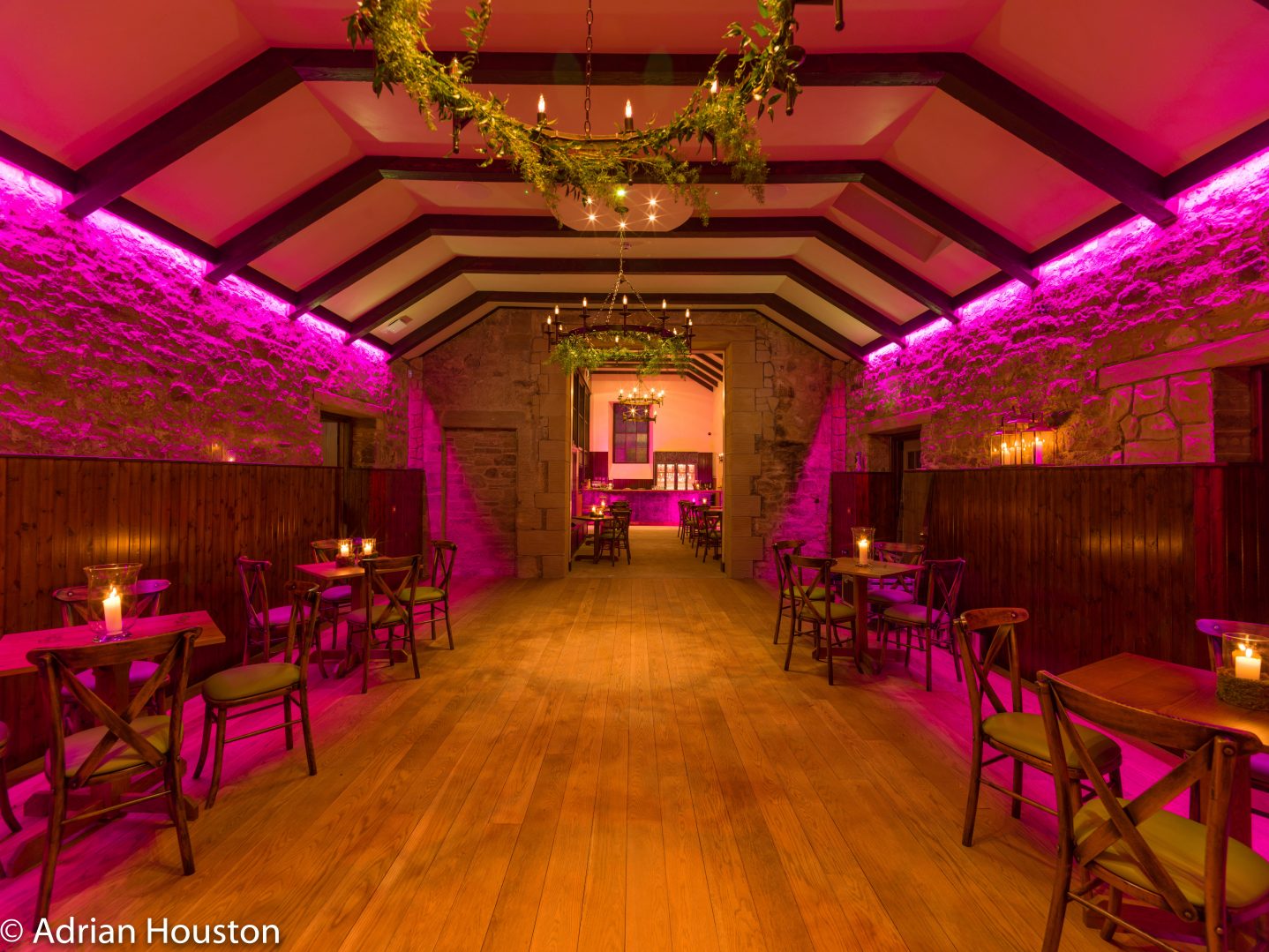 Virtual Invites
With so many couples having to make changes to their wedding dates in 2020 and 2021, virtual wedding invites really grew in popularity, with stationers and graphic designers taking digital invitations to gorgeous new heights. Virtual wedding invitations accommodate late minute changes and, depending on how you go about creating them, can be more budget-friendly and sustainable.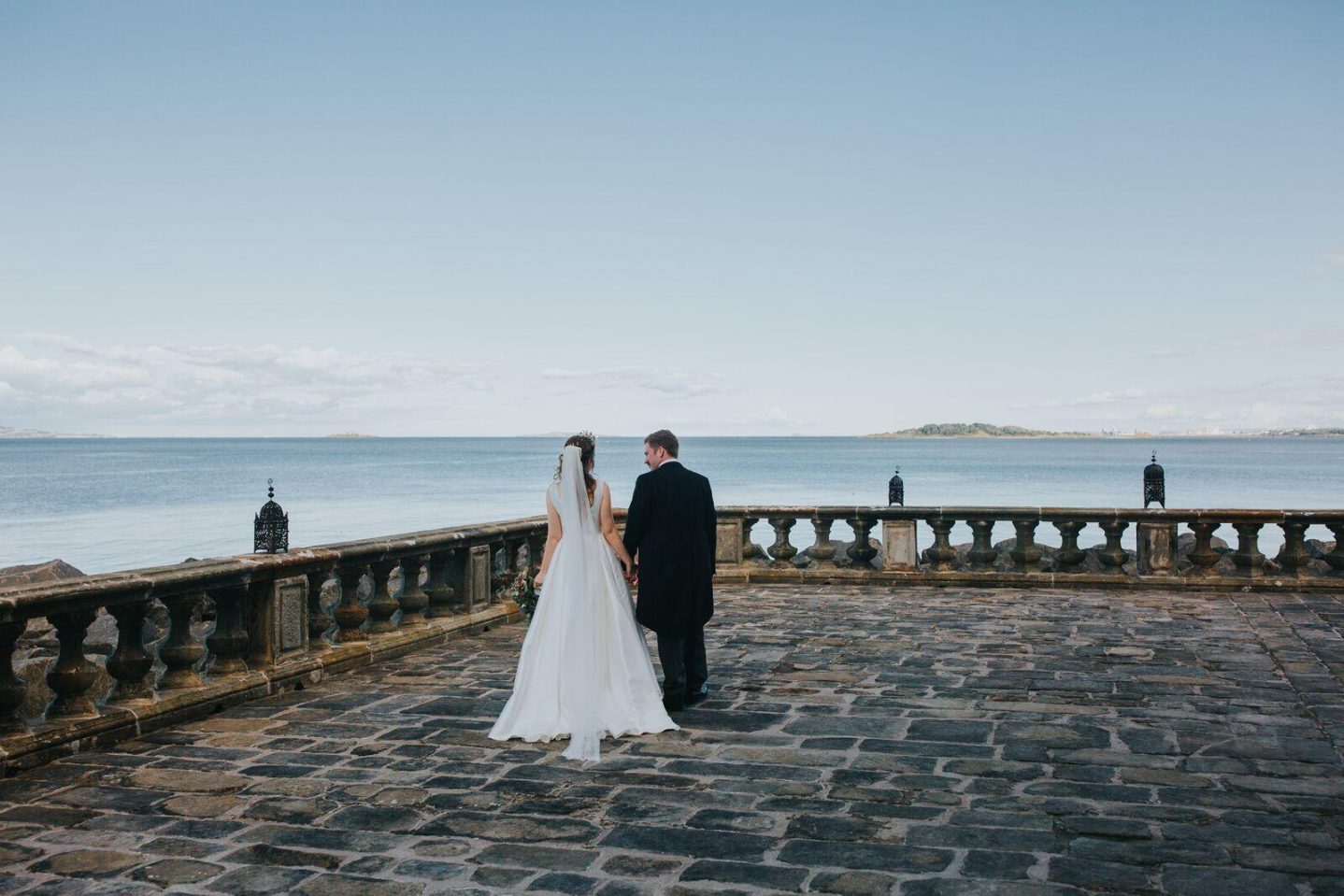 Unusual table layouts
In an effort to keep people safe, wedding planners created some very unconventional table plans and room layouts during the pandemic, some of which turned out better than they could ever have imagined!
As a result, we expect to see lots of creative layouts emerging for 2022, such as square table groupings, infinity shapes, U shapes, and T shapes – at Barnbougle Castle the saltire seating layout is always popular! If you've got the space and your guest list allows, these unusual layouts give your dining space a cool, contemporary feel.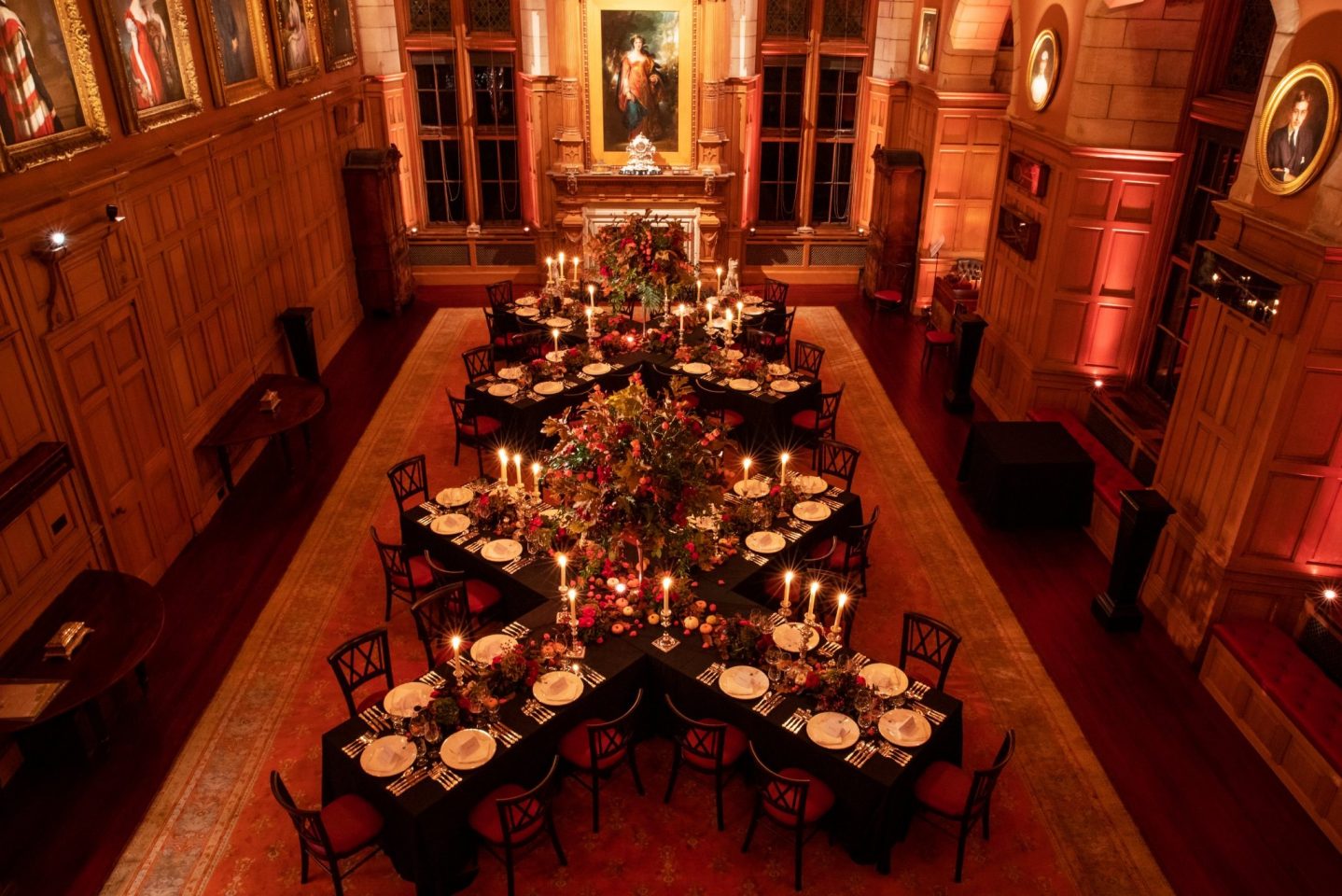 Our team will be delighted to use our many years of experience in planning outstanding events and weddings to suggest ways of incorporating this year's trends into your wedding. Simply fill out our contact form and we will be in touch as soon as possible.