Back to all posts
Meet the Maker – Michael Kaplan of Great British Vermouth
6 July 2021
The Rosebery Estates are a group of estates which span diverse and beautiful landscapes, from the coastal shores of Dalmeny in South Queensferry to the upland moors of Leithenwater in the Scottish Borders. The Estates thrive on sustainable enterprise and community.
While through our blog we regularly provide a window onto the world of our three outstanding venues, we thought we'd shine a light on one of the small businesses that are proudly based on Dalmeny Estate.
In this blog, we meet Michael Kaplan, son-in-law of the 7th Earl of Rosebery and Midlothian and the founder of the superb Great British Vermouth, Rosebery Venues signature pour, to find out how history and vermouth making intertwine…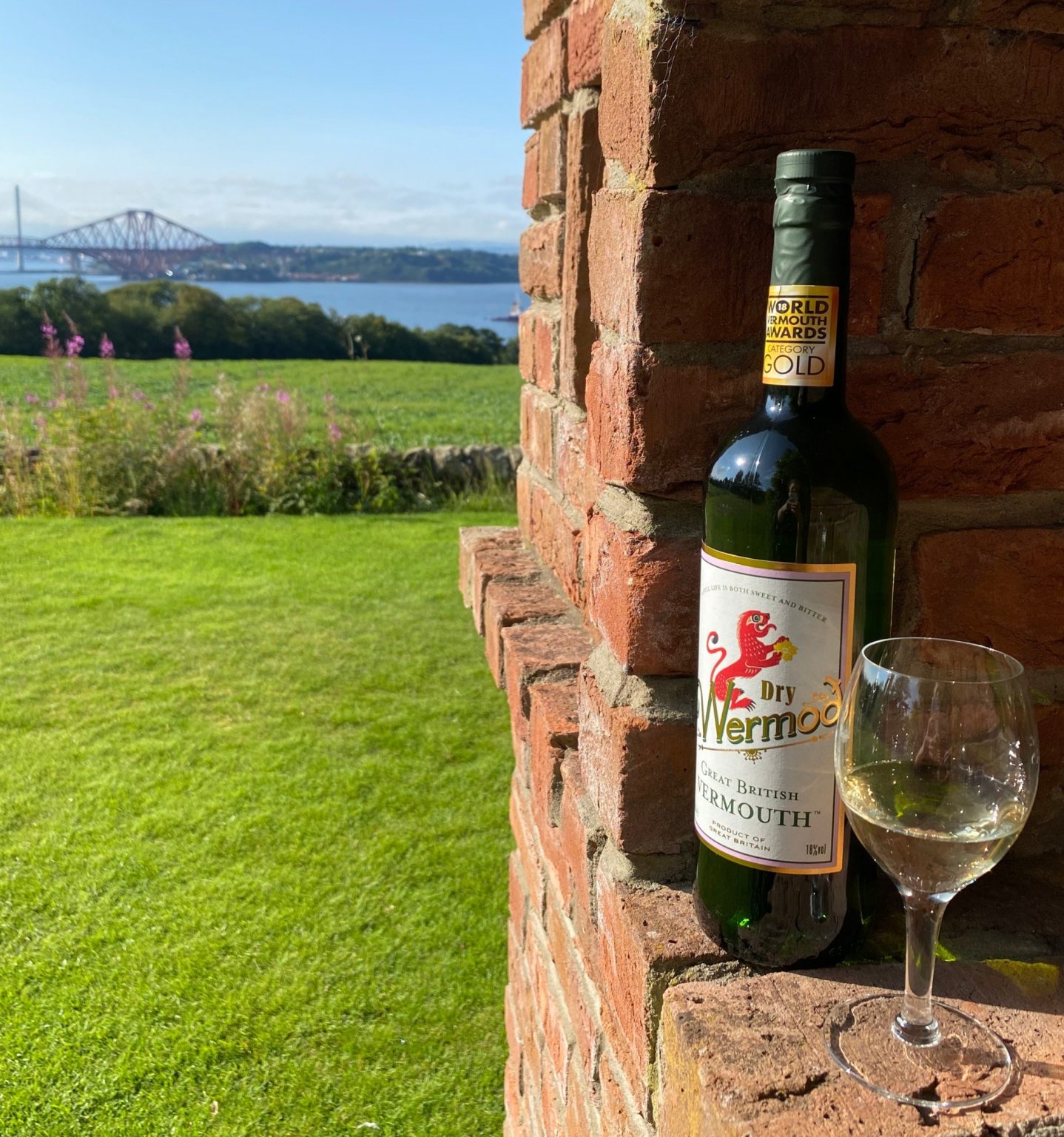 Tell us a bit about Great British Vermouth…
We make Great British Vermouth by hand in small batches on the Dalmeny Estate, just outside Edinburgh. We use English wine, Welsh spirit and locally sourced herbs and flowers, grown naturally and sustainably on our land, mostly in our 200-year-old Walled Garden.
Our goal is a vermouth that is uplifting, crisp and fresh as a springtime walk in Dalmeny Estate! We use botanicals like juniper and orris root that fit well with gin and we build a crisp wine flavour profile with floral notes and acidity using elderflower, heather flower and lemon balm. Weeds like nettles and even sticky willy give that green, fresh countryside note.
What inspired you to first start Great British Vermouth?  
When I saw the great whiskies and gins being produced here in Scotland, and how the best of them expressed where they came from in terms of unique local flavours and scents, I thought, "why don't we do that in the other great botanical drinks tradition: vermouth?"   
The second reason was seeing all those wonderful local spirits being mixed in cocktails with generic multinational vermouths. If you're going to take such care about the spirit you drink, why not take care with what you mix it with?
What is your career background / what were you doing before Great British Vermouth?  
I trained as a historian and went on to work as a writer, director and producer in film and television. That may sound a long way from vermouth, but the fact is that all history is ultimately about food and drink, and making good food or drink is just like telling a story: you're combining the unusual and the familiar in ways that give people a pleasurable surprise.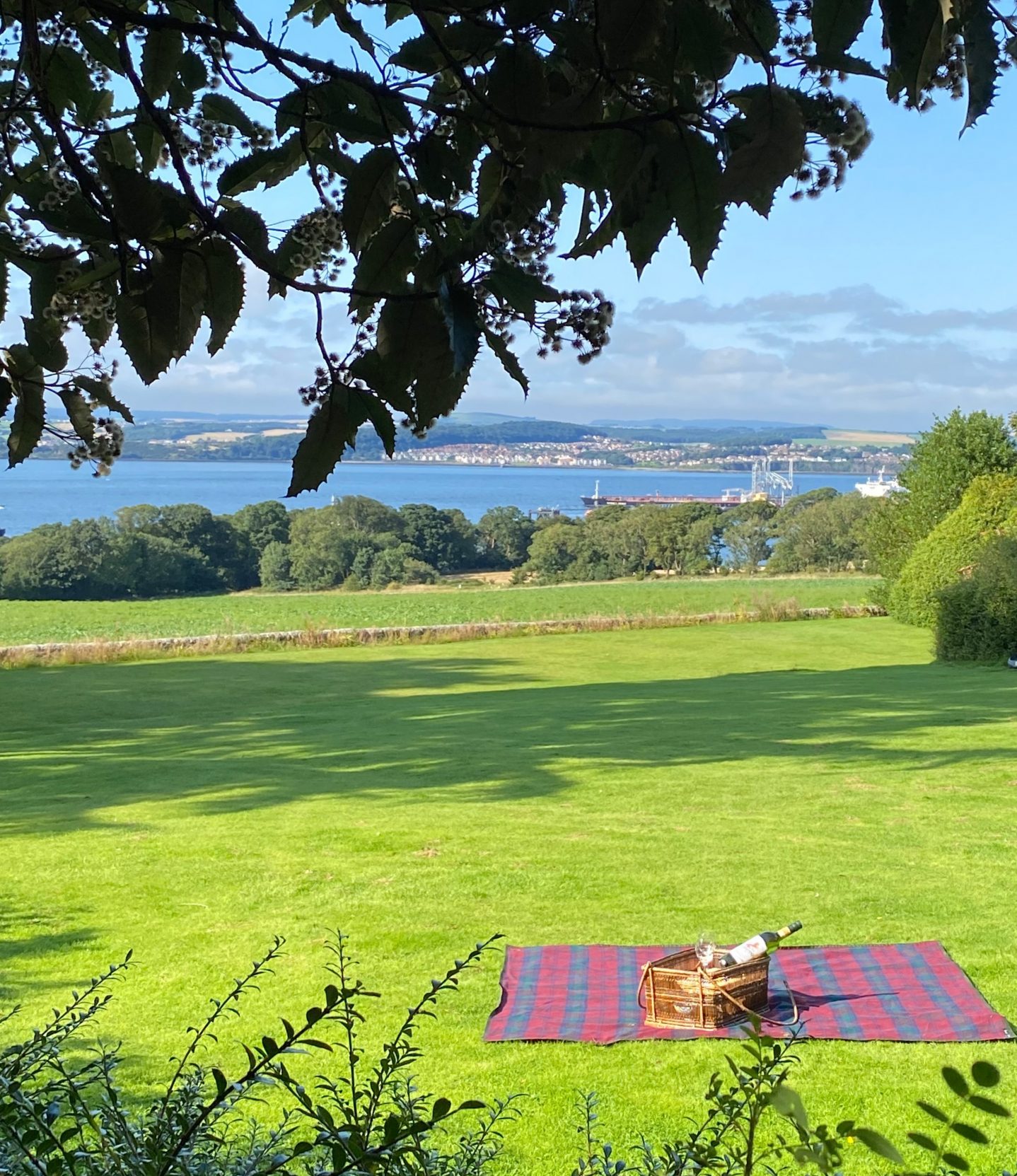 What is your favourite thing about vermouth & the process of making it?  
The scents! The compounding house nearby Dalmeny House where we make the infusions, the drying room where we prepare the botanicals, the bouquet from a chilled glass, just before the liquid hits your tongue… it's like working in the Garden of Eden every day.
What would you say to anyone thinking about starting up their own drinks brand?  
As with every dream job, there's a difference between the image and the reality – between sharing your first bottle and filling out your VAT returns – and a lot of good ideas don't make it for all sorts of reasons. But if you can find your fulfilment in what you're doing every day, the drinks industry in Scotland will add the pleasure of meeting some extraordinarily capable, friendly, and welcoming people.
What is your favourite thing about Dalmeny Estate & Rosebery Venues?  
It's the sense of the past being present and alive, all around you. Every room in Barnbougle Castle or Rosebery House represents the generations of family that have called these places home. Every field and forest on the estate shows the care taken of this land over many centuries. When we enjoy it, we are sharing the love and pleasure of all those who went before us.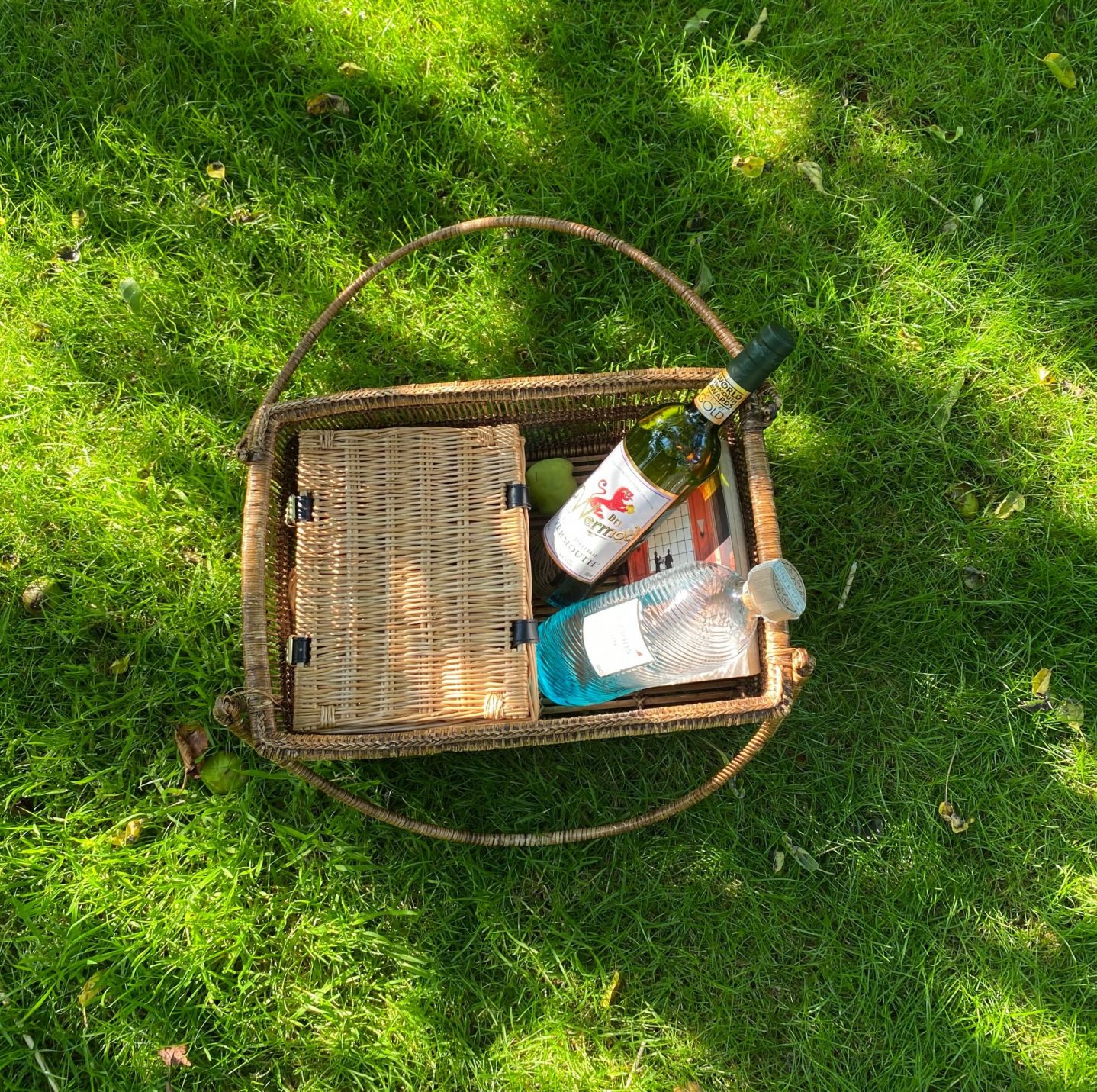 What is your favourite way to drink Great British Vermouth?  
Frequently! It's a very adaptable drink because it's both rich and dry, floral and herbal. I drink it neat and chilled with tapas, with tonic water as a refreshing sundowner, or mixed in serious classic cocktails from the Dry Martini to the Corpse Reviver.
How would you serve Great British Vermouth at a wedding?  
A wedding always needs bubbles – so a vermouth spritzer is the answer. Unlike with fizz, you have complete control of how sweet your drink will be, adding touches like a dash of orange bitters or elderflower liqueur to shape the taste just as you like it. And since a spritzer can be as little as 6% ABV, guests can enjoy all the sparkle of the occasion with less alcohol.
What cocktail would corporate guests enjoy with Great British Vermouth as a key ingredient?  
A negroni is always an excellent way to start a fascinating evening, and we have an excellent version of it: the Cardinal. One-third Great British Vermouth, one-third gin (it's worth going with something classic, like Isle of Harris), and one-third Campari. Dryer and lighter than the usual negroni, it engages the taste buds and the brain with its complex harmony of botanical flavours. And it's a beautiful, deep red – like drinking liquid rubies!
Find out more about Great British Vermouth, the Rosebery Estate's signature pour, on their website.