Back to all posts
Planning a castle wedding in Edinburgh? Look no further than Barnbougle
14 December 2020
A castle wedding in Edinburgh – as dreamy as it sounds, you might be wondering what your best options are for creating a fairy tale wedding day near Scotland's capital.
Well, we're here to tell you to look no further than the stunning Barnbougle Castle, located only 30 minutes away from Edinburgh's city centre on the gorgeous coastline of Dalmeny Estate.
Is your curiosity piqued? Read on why you should definitely consider Barnbougle if you're planning a castle wedding in Scotland's capital.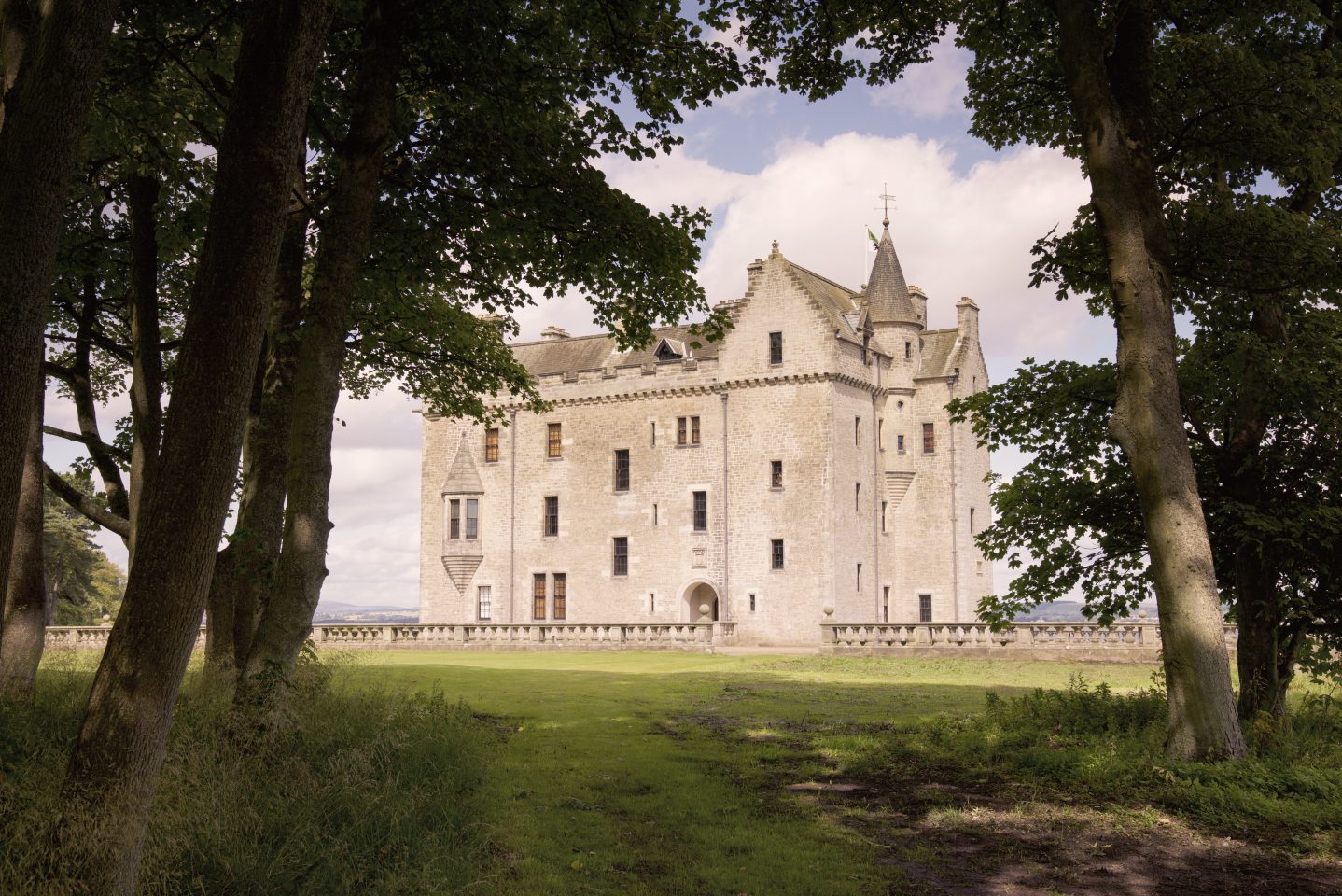 Unrivalled setting
Barnbougle Castle really has it all when it comes to location – while it is close enough to Edinburgh to make getting there a breeze, it is also secluded enough to be a world away from the hustle and bustle of urban life.
Couples will be treated to sweeping coastal views and a waterside terrace to enjoy them from, while 2000 acres of private parkland provide another option for a stunning photo background.
With a huge range of beautiful backdrops, you will be spoiled for choice when it comes to your wedding photography – the only problem will be trying to decide your favourite spots!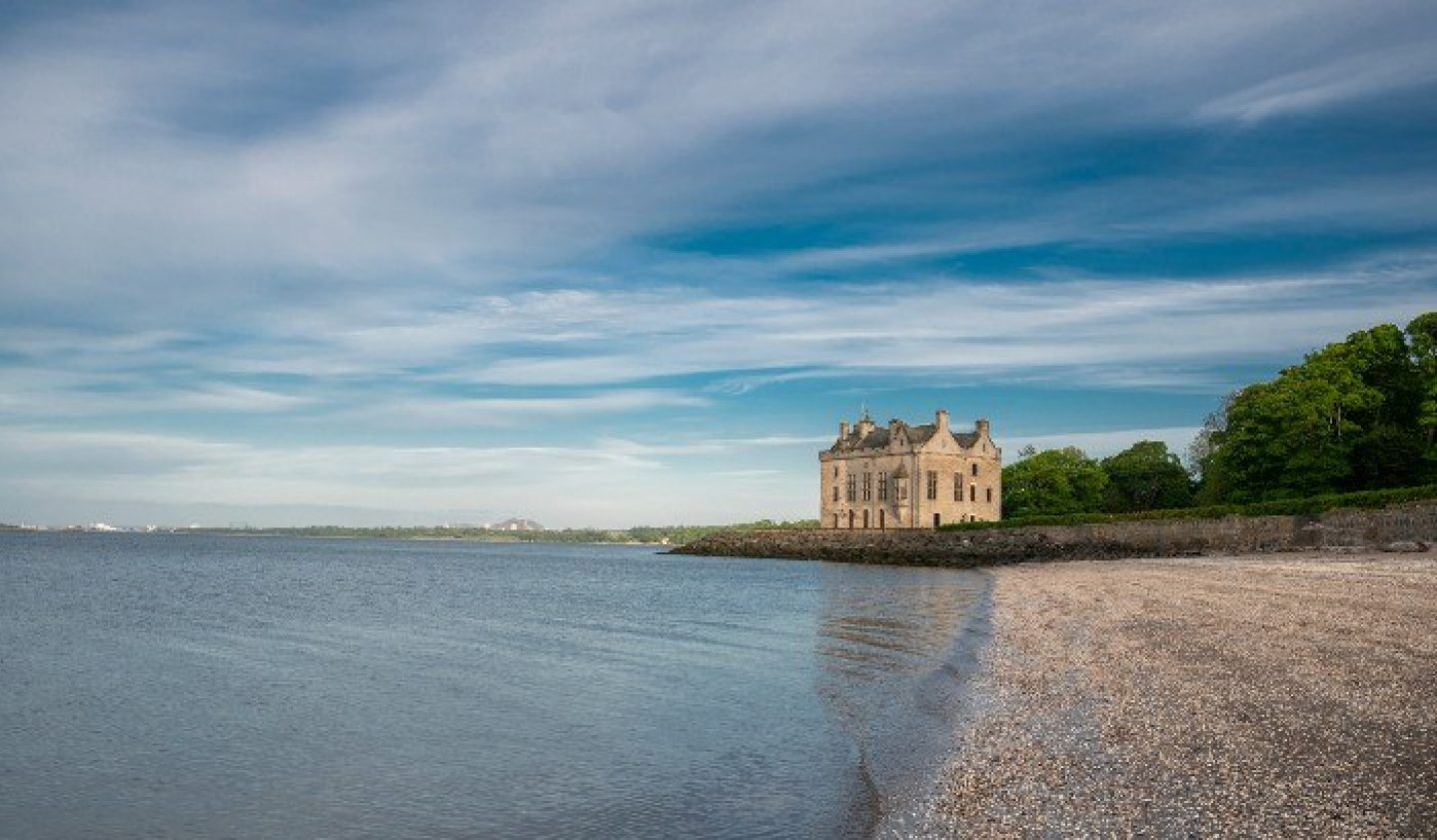 Versatile spaces
Barnbougle Castle offers a multitude of versatile indoor and outdoor spaces for wedding parties.
Its many rooms are versatile, inspiring, and suit any size of wedding, ranging from the stately and magnificent to the intimate and secluded. The sixty-foot-long Banqueting Hall has a Minstrel's Gallery and breath-taking views, while the grand Scottish Library has thousands of vintage books and open access onto the sea-facing terraces and private beaches.
The Castle can cater for up to 140 guests seated, 200 standing and up to 450 in marquees. We are also offering a special weekday micro-wedding package if you can't wait until restrictions are eased – a party of up to ten people enjoying exclusive use of the Castle and gardens for a truly unforgettable experience, surrounded by only your nearest and dearest!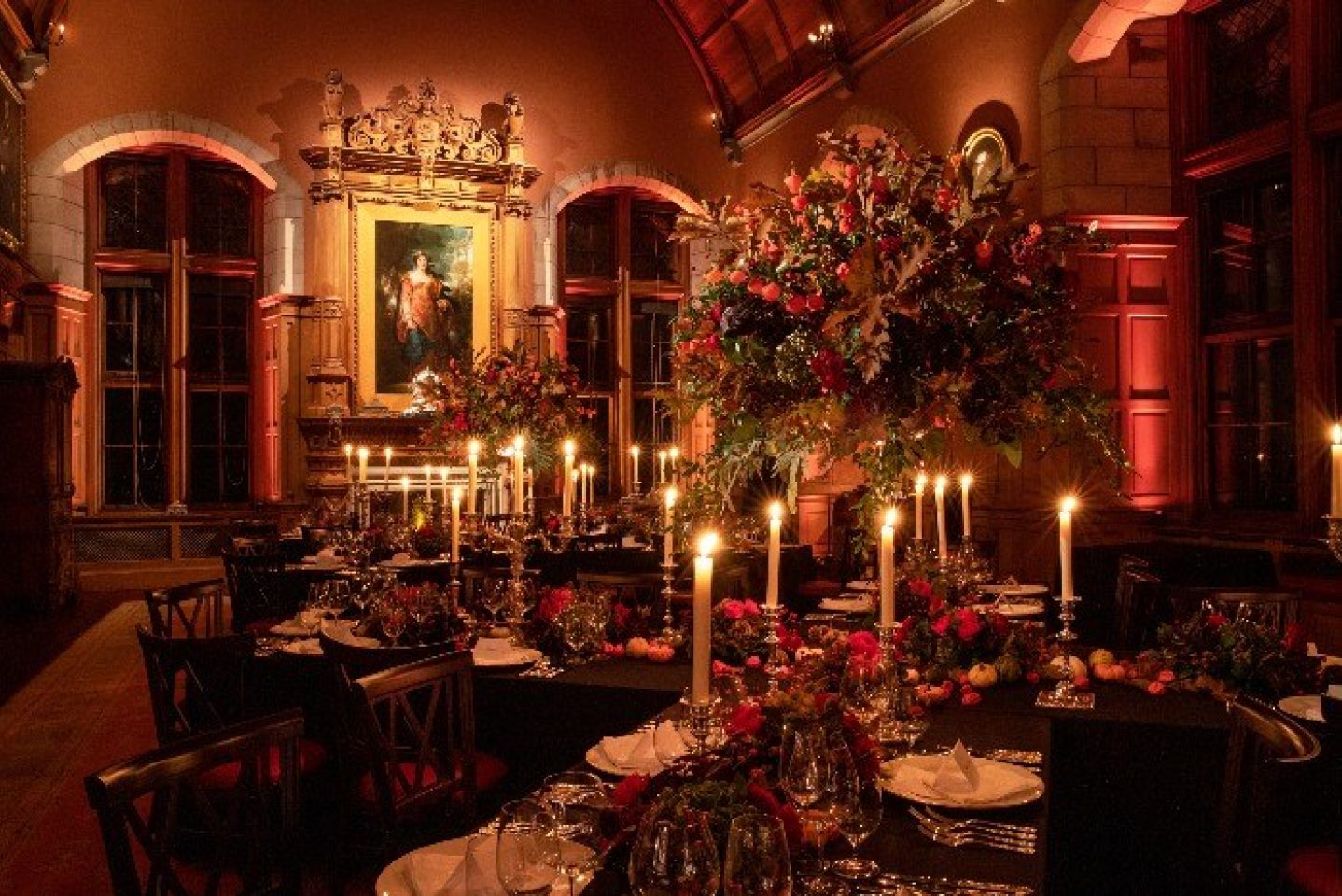 Historic significance
Unlike many other castles in Scotland that have somewhat turbulent histories, Barnbougle has always been peaceful, welcoming and profoundly uplifting.
Barnbougle was rebuilt in 1881 by the 5th Earl of Rosebery, who served as Prime Minister, as a retreat for study and contemplation. The Castle became a vast study-tower for the Earl, with six libraries and a single bedroom.
The glorious barrel-vaulted Banqueting Hall is where the 5th Earl practised speeches. Some of the brightest Victorian minds gathered in this spectacular space for conversation and lively debate.
History is everywhere to be seen inside the castle, with many original furnishing and portraits remaining throughout. While Barnbougle has been renovated with every modern comfort in mind, its spirit remains untouched and your wedding will truly become a part of its rich history.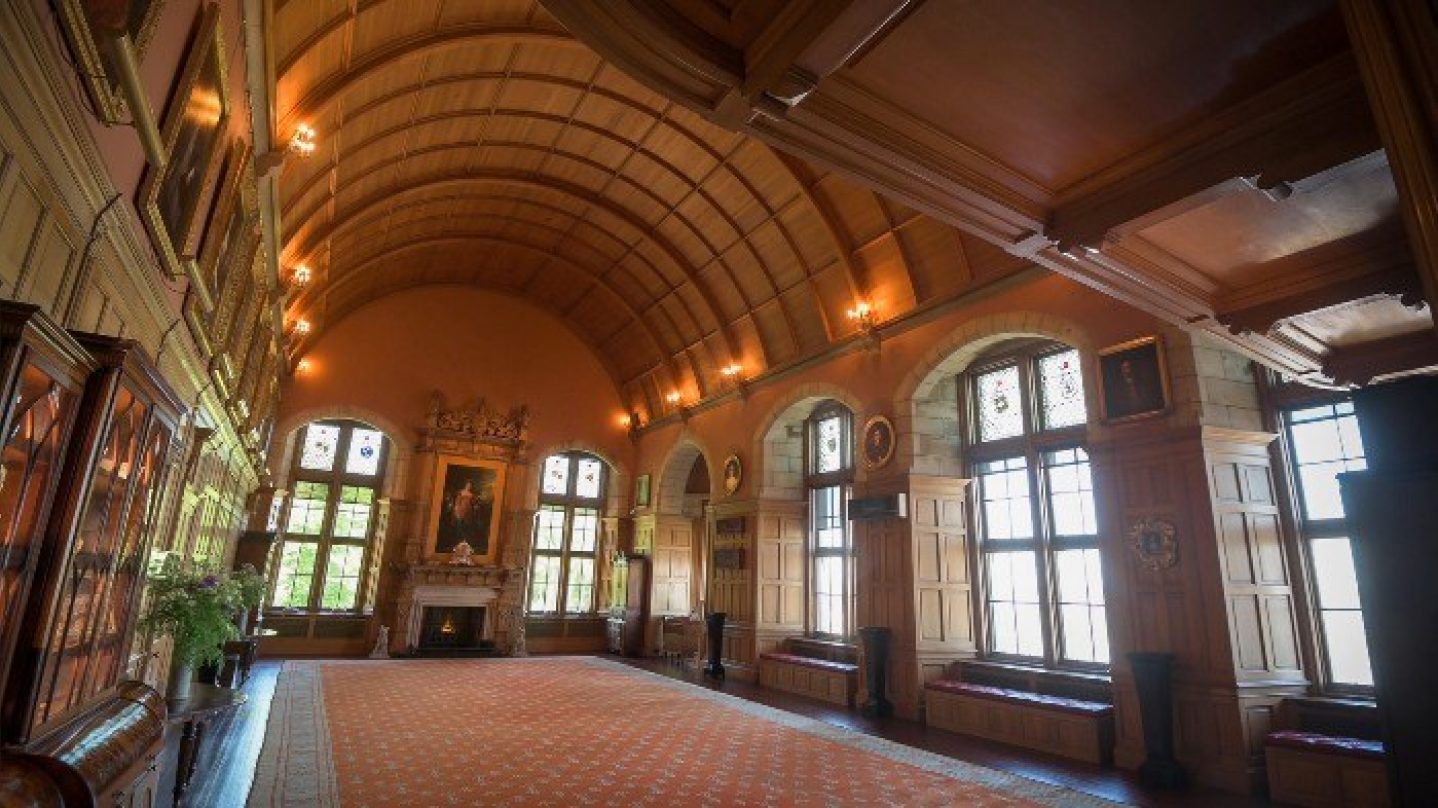 Tailored service
The Rosebery Venues events team will be at hand to help you every step of the way when planning your wedding, from recommending our top-tier suppliers to answering every query you may have.
Our dedicated catering teams provide outstanding cuisine to suit every taste, serving seasonal Scottish ingredients and authentic produce from Dalmeny Estate. We likewise have a trusted roster of florists, bakers, photographers and more that we are delighted to recommend to you.
So don't hesitate to get in touch with us if you are planning a castle wedding in Edinburgh – Barnbougle might just be the dream venue you've been waiting for!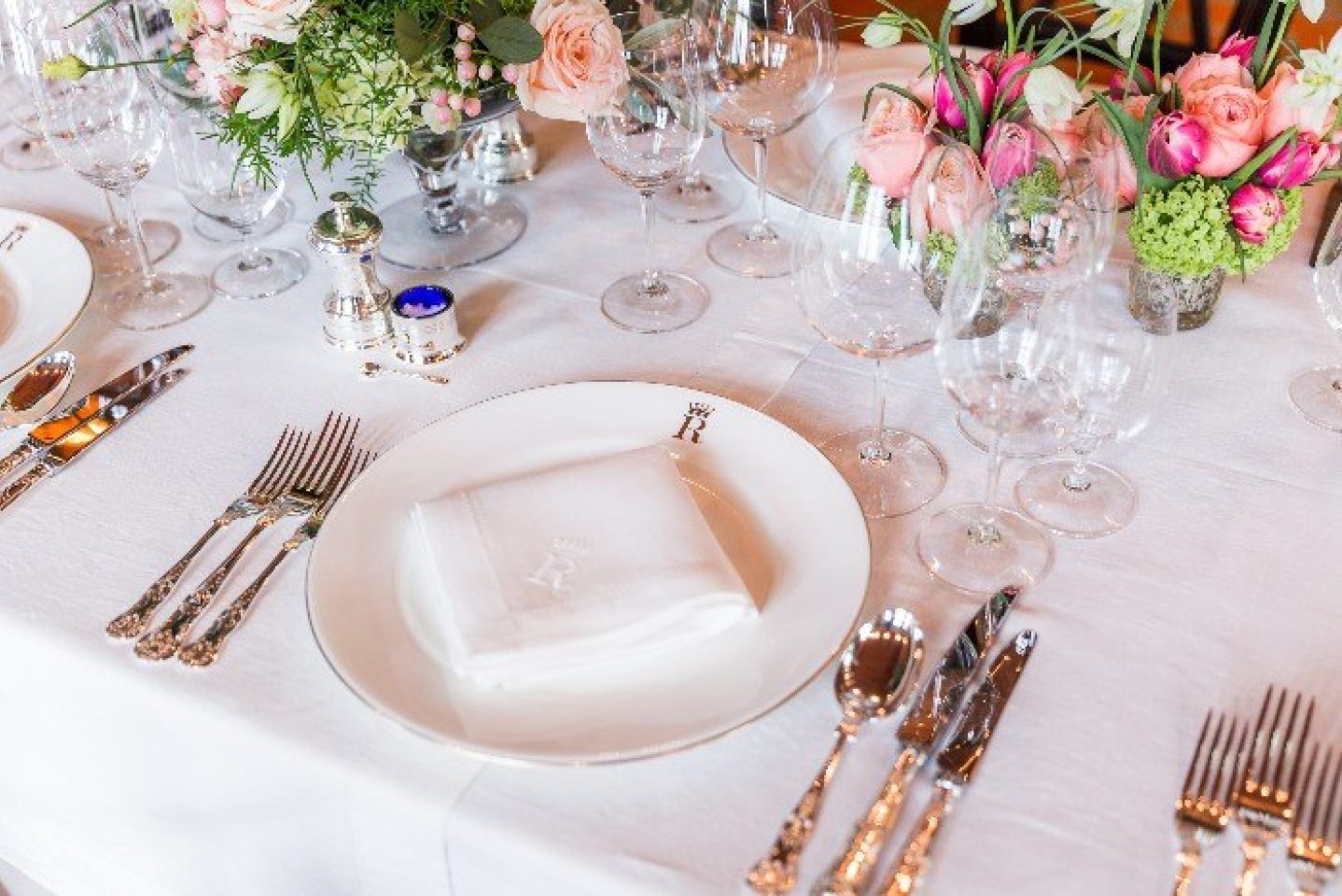 To find out more about hosting a wedding or event at Barnbougle Castle, get in touch with the Rosebery Venues team – we'll help you design and plan an unforgettable castle wedding in Edinburgh!