Back to all posts
Rosebery House - The perfect place for private family celebrations
1 July 2020
Nestled in the heart of the gorgeous Midlothian countryside, Rosebery House is an elegant country manor that is an idyllic event venue for private family celebrations.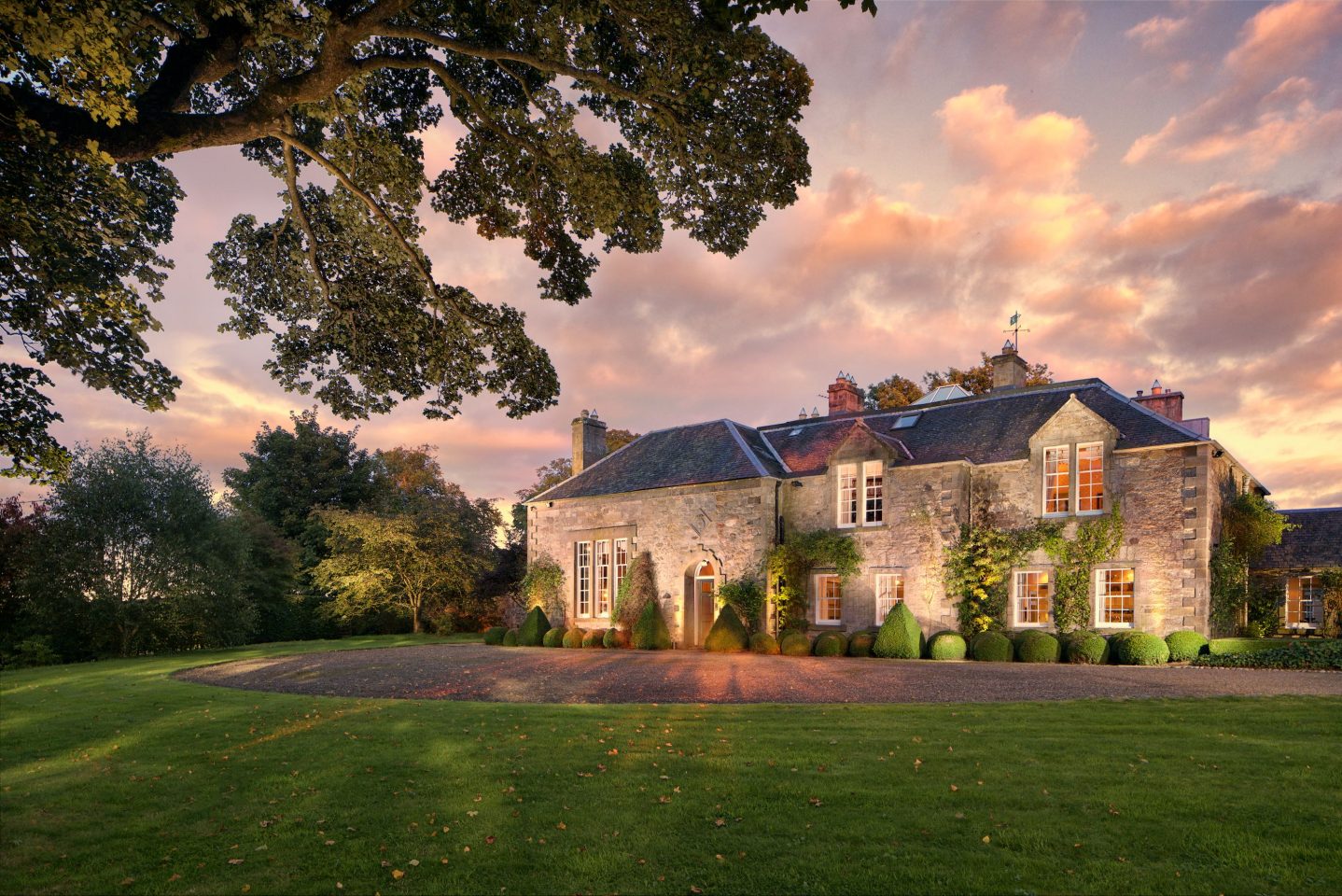 As the historic family holiday home of the Primrose family, Rosebery House was built with family celebrations in mind. Available on an exclusive hire basis, it is perfect for all family events, from birthday parties and anniversaries to seasonal celebrations like Christmas and Easter, and even intimate weddings!
Unspoiled Location
Rosebery House is located in the midst of Rosebery Estates, surrounded for miles on all sides by rolling countryside. While its seclusion is ideal for private events, it is also close to Edinburgh, which is only a 30-minute drive away.
The convenient yet quiet location is great for those looking to explore the Scottish Borders and the charming coastal villages of East Lothian, which are full of things to do as a family.
The expansive grounds of Rosebery House are well-suited for picnics, croquet, or woodland walks and there is even an on-site tennis court. Plus, children will have the time of their lives exploring the magnificent gardens!
Infused with historic charm
Built for Earls of Rosebery as a family holiday home, Rosebery House is steeped in history. The fifth Earl was Prime Minister in the Victorian era, and the House remains much-loved as both a home and spectacular event venue.
Featuring a blend of luxury, elegance and history, the interior of Rosebery House will make you feel right at home as soon as you step foot inside. Historic features have been retained throughout - a sweeping driveway and commanding stone gates make an impression on arrival, ancestral portraits and artwork line the walls and the myriad of entertaining rooms all speak to the many happy events enjoyed over the years at Rosebery House.

Elegant Interiors
Rosebery House features a mix of formal and informal rooms for every occasion. Grand yet welcoming, you'll find a room to suit your every need. Sleeping up to 20 guests throughout ten bedrooms, your party will enjoy flexible living and dining spaces in the card room, dining room, orangery and reading room.
Guests can enjoy a fabulous dinner party in the gold dining room surrounding by ancestral portraits, or experience a more relaxed experience in the light-filled orangery. Luxurious bedrooms all feature original artwork, and the mix of expansive and intimate spaces throughout the House makes for a versatile and flexible celebration space.
Parties, weddings and more
Although Rosebery House is the perfect venue for family events of all kinds, it is also a stunning Scottish wedding venue. Not only has it an elegant entertaining space, sumptuous accommodation, it also has its own Chapel which sits within the gardens and overlooks the Moorfoot Hills.
To make your event extra-special, we can even arrange housekeeping, butler services and private chefs who will cater to you and your guests every need. If you need further accommodation, why not combine Rosebery House with Rosebery Steading? Only a short walk away, the Steading can accommodate a further 20 overnight guests and 100 for dining or entertaining.
A truly unique venue
No matter what you have in mind, Rosebery House is the ideal location for any private family event. Create a bespoke event, whether that's a ceilidh party, an intimate wedding or a spectacular banquet meal, that will be treasured by the whole family.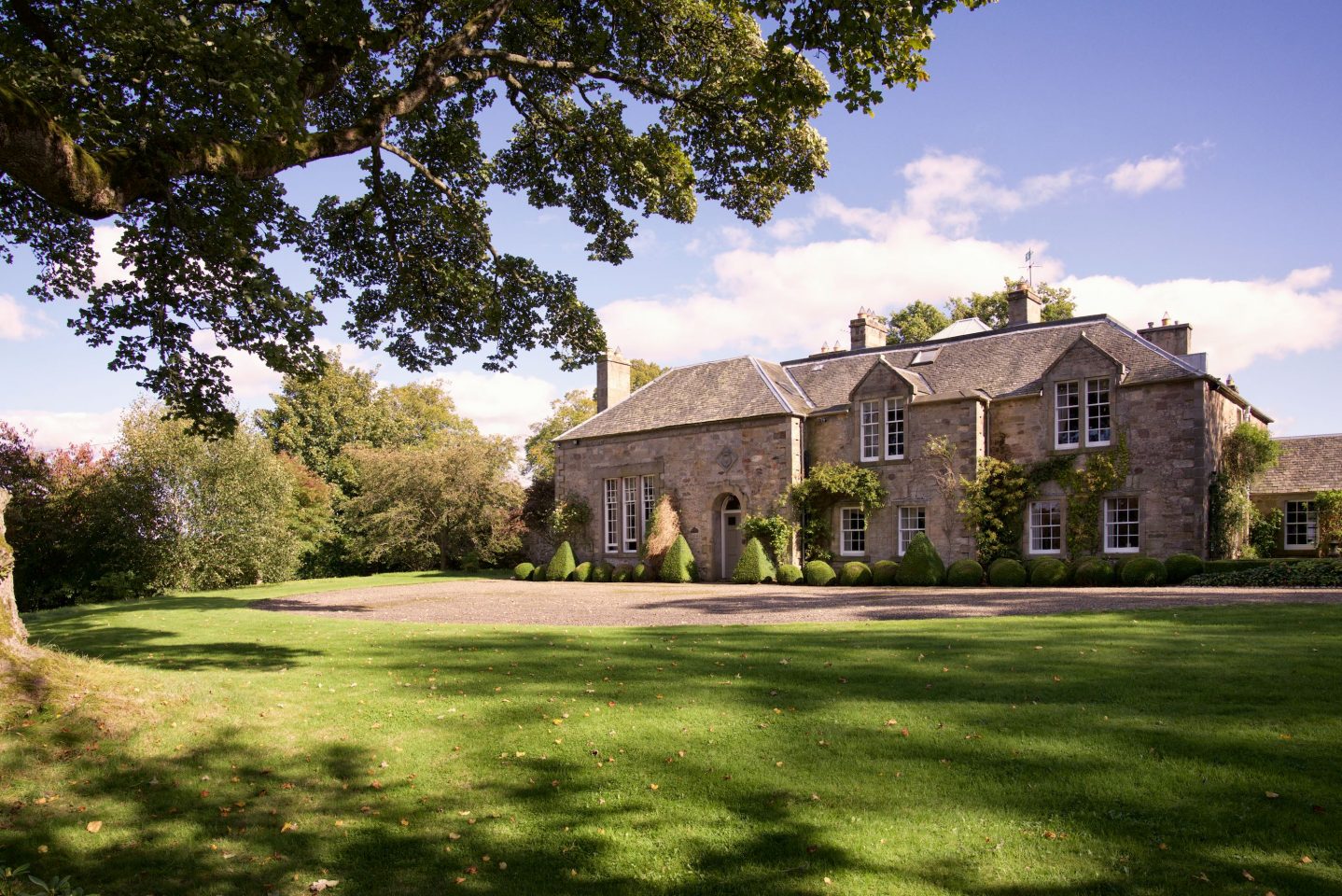 To find out more about hosting an event at Rosebery House, get in touch with the Rosebery Venues team – we'll help you design and plan an unforgettable event your loved ones will talk about for years to come.