Back to all posts
Rosebery Steading weddings in 2021
7 January 2022
It has been wonderful to welcome back events this year - both great and small! This is especially true for our newest venue, Rosebery Steading which was lovingly restored, and flung open its doors in June 2021.
Throughout the latter half of 2021, Rosebery Steading has hosted dinners, dancing, brides and grooms and a lot of laughs! This stunning venue can comfortably seat up to 100 guests in each of its characterful barn spaces, with accommodation for 28 guests across 5 beautifully restored cottages.

Feel inspired by the beautiful images from our 2021 Steading weddings in this blog…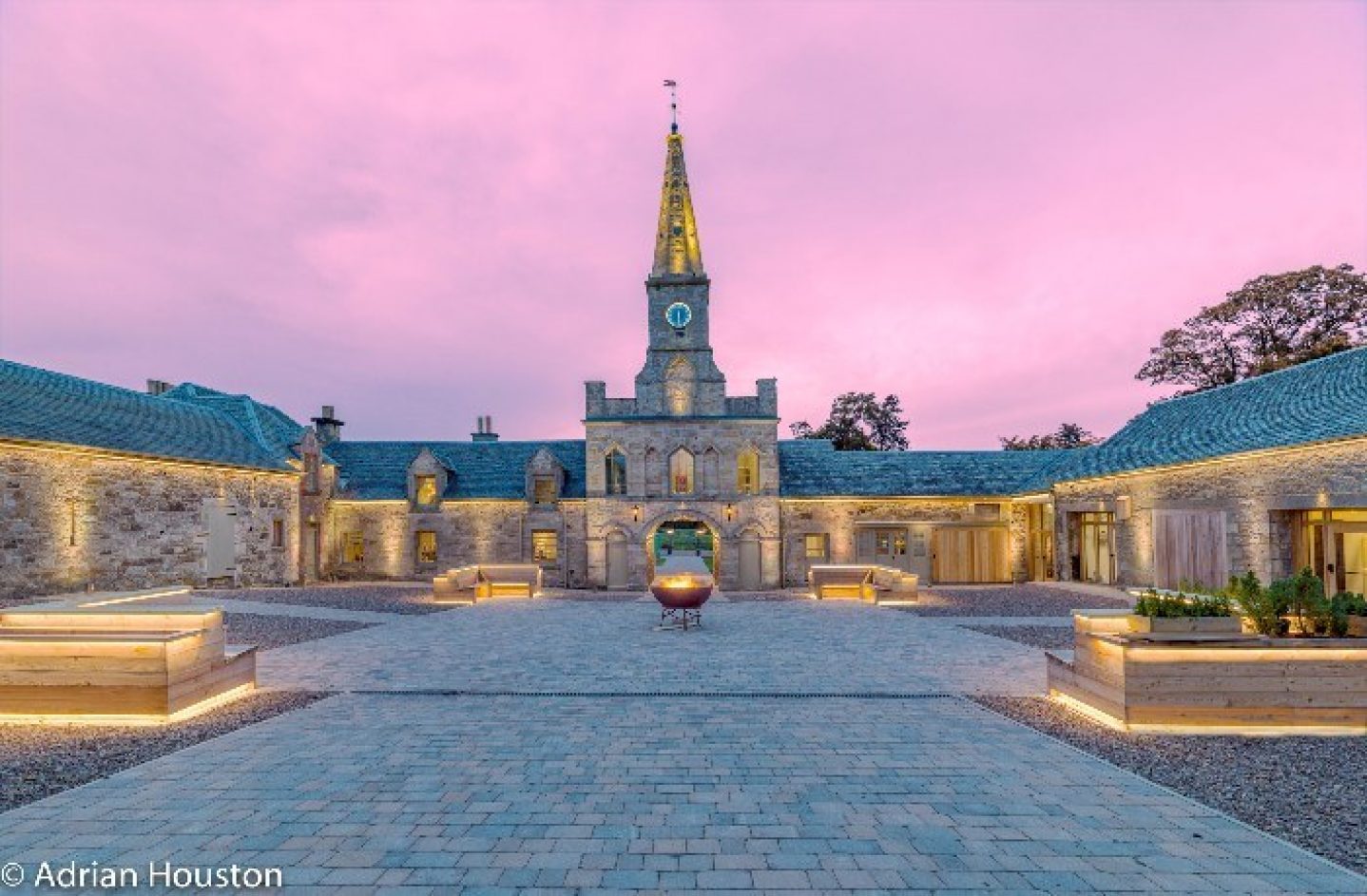 Emma & Murray's summer wedding
The summer rain did not put a dampener on Emma and Murray's special day - thanks to the help of our lovely Primrose Pink & Rosebery Yellow umbrellas and a crowd of happy guests!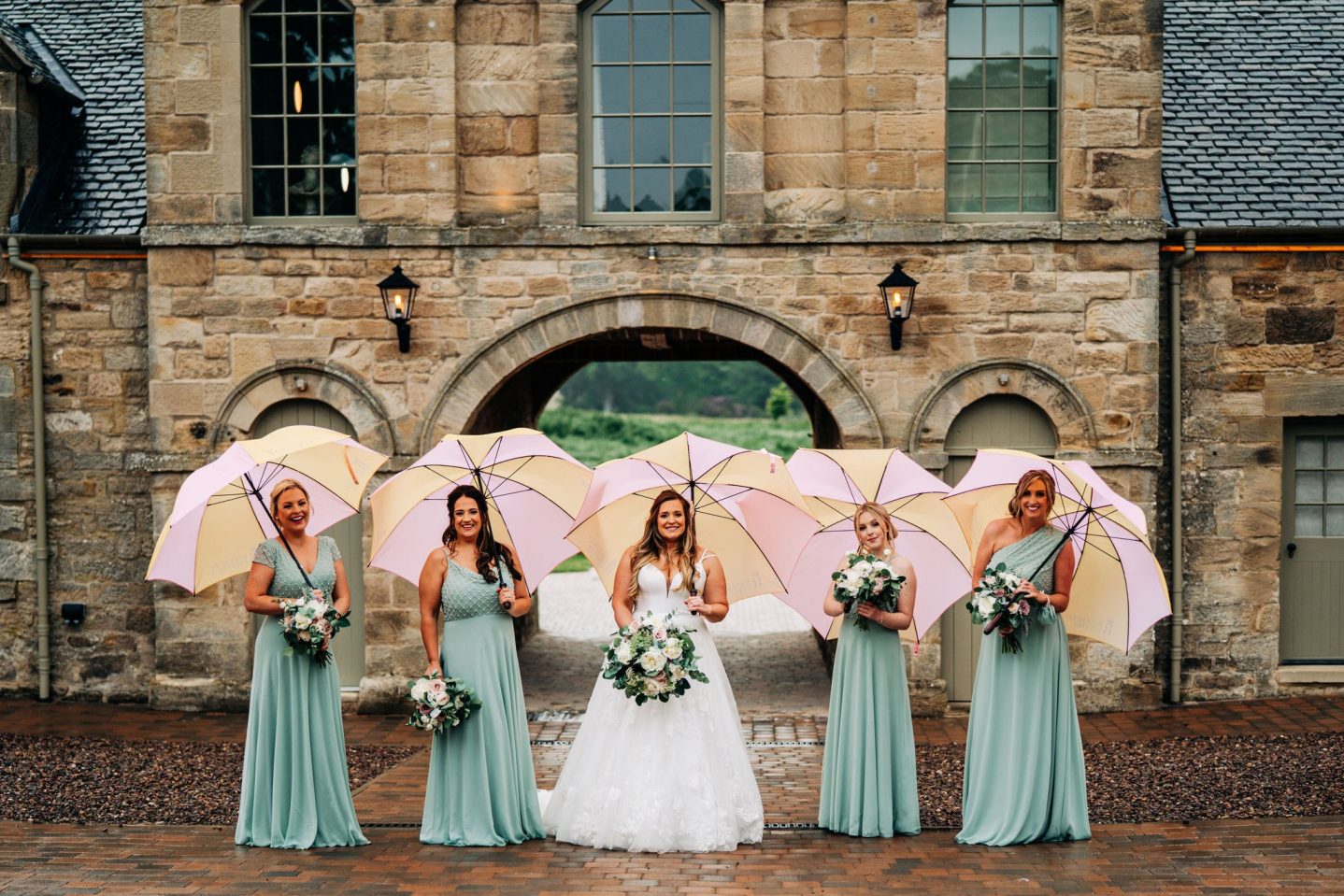 The bridal party prepared themselves for the day in the stable cottages, comforted by the timeless surroundings with contemporary features, before the newlyweds set off in horse and carriage for the beautiful secluded chapel.
The evening got off to a roaring start, when the guests were serenaded by a pipe band in Rosebery Steading's courtyard. First-class cuisine was served in one of the gorgeous barns before the lights were lowered for the DJ and dancing, topped off with sparklers by the fire pit, under the spectacular steeple and doo'cot.
August wedding – Kim & Ross
The morning kicked off in first-class guestrooms overlooking the tranquil gardens at Rosebery House before Kim was piped through the gardens to the private chapel next door.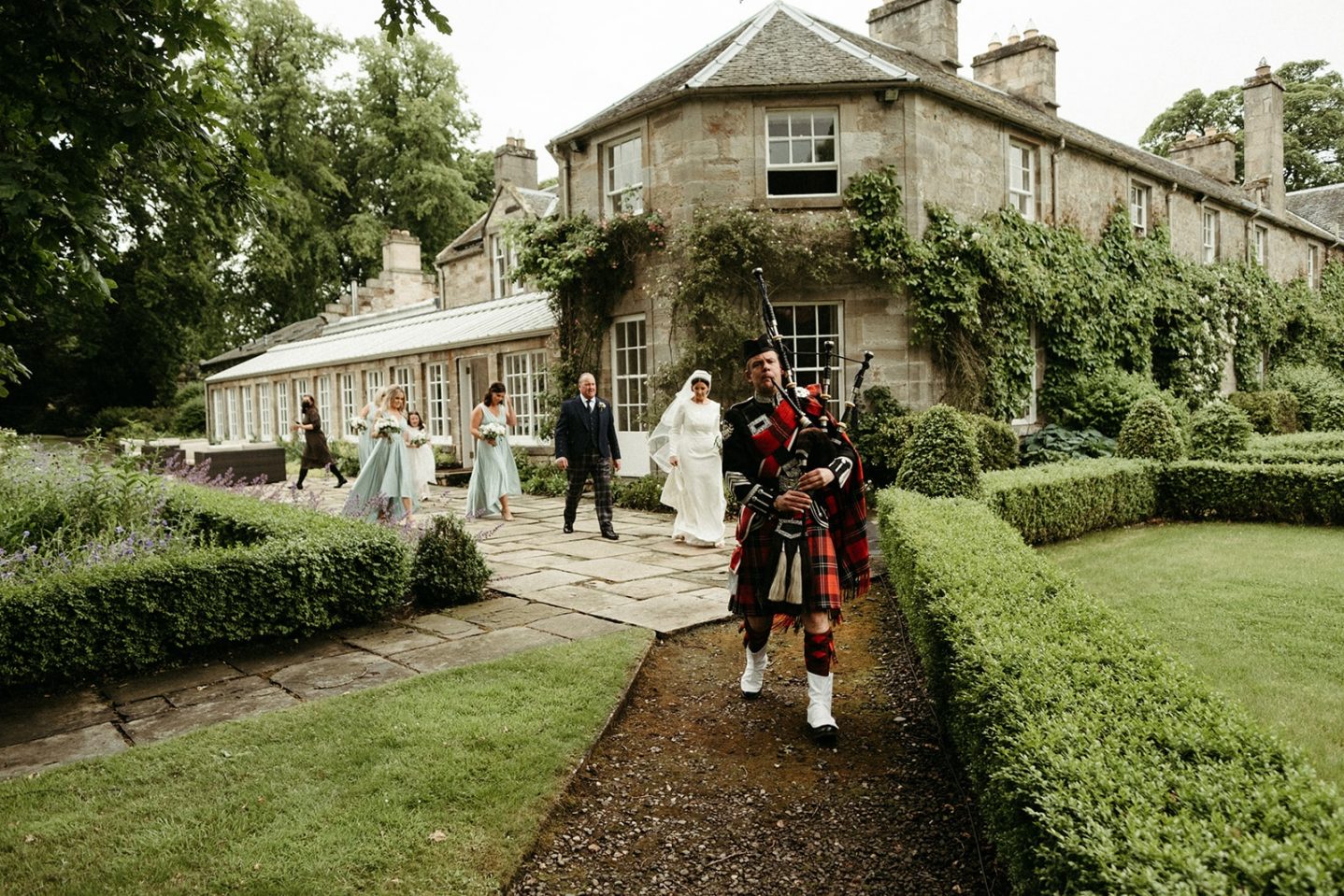 Following the ceremony, a beautifully bright drinks reception with a brass band took place in the Steading. As the afternoon rolled on, guests enjoyed a delicious three-course meal followed by a good old-fashioned party!
Drone shots – Edinburgh Aerial Media
On a lovely sunny June morning, between all of our exciting events, we had time to invite Edinburgh Aerial Media to Rosebery Steading where they took these stunning shots of the venue and the surrounding countryside!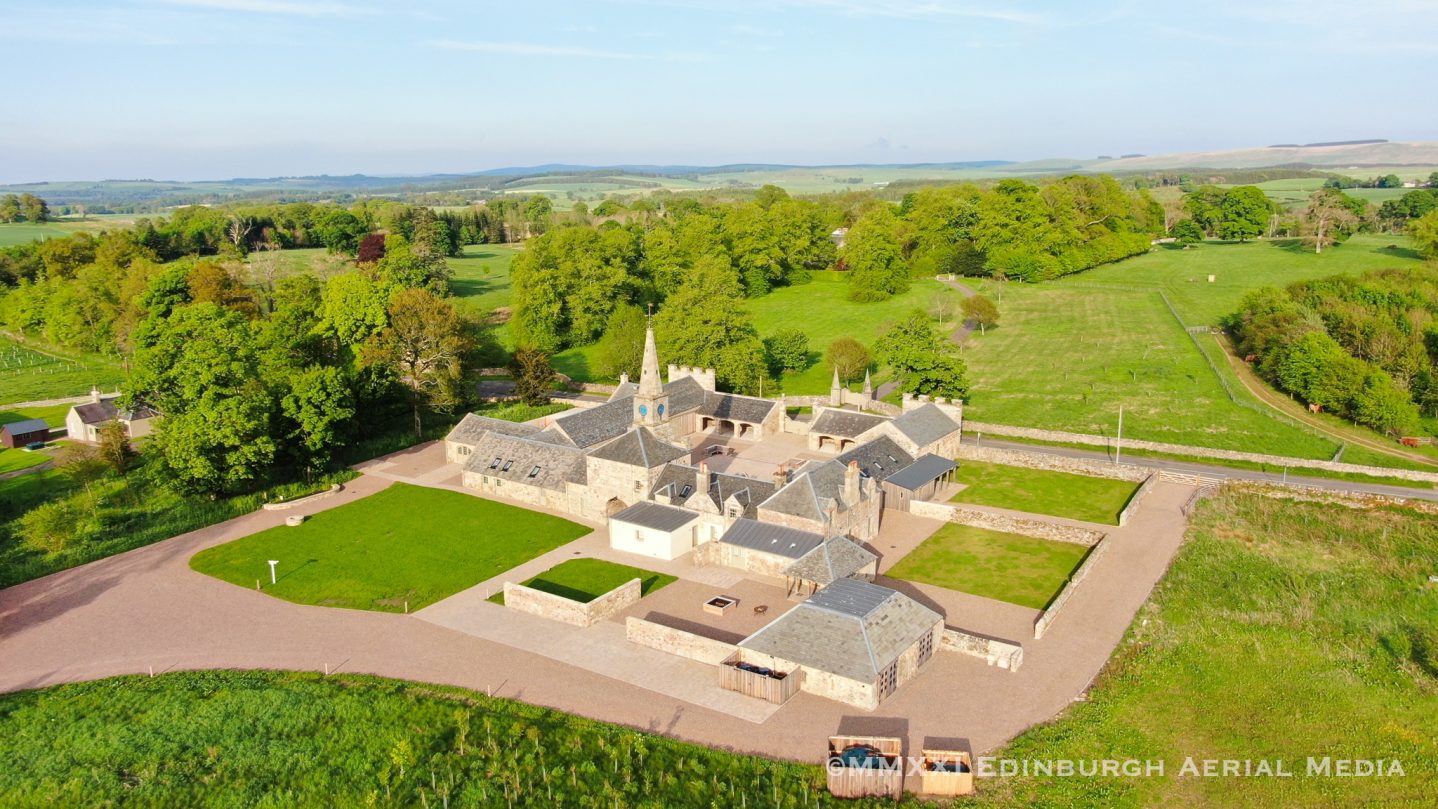 The images reveal just how close Rosebery House and the secluded chapel are to the Steading – really just a stone's throw! Perfect for those seeking a unique, perfectly private ceremony or if you need some extra room for family & friends to stay over.