Back to all posts
Extraordinary events require exceptional venues...
17 April 2020
Planning a celebration with friends and family in the coming weeks and months? If the last few weeks have taught us nothing, they have reinforced the importance of marking the good times with those we love the most.
With more time to reflect and plan, now's is the perfect time to create an event that will hold great meaning for all and one which will be cherished in the years to come.
Extraordinary events require exceptional surroundings and Rosebery Venues is delighted to extend our family of prestigious exclusive-use event venues which includes the spectacular 13th-Century Barnbougle Castle and the exquisite country mansion Rosebery House. Our new 'rustic-luxe' Rosebery Steading is almost complete and getting ready to welcome wedding and private parties from Spring 2020 onwards…

Rosebery Steading
If you're looking for an amazing and unusual venue for your wedding or family gathering, call off the search!
Set in the rolling Midlothian countryside just outside Edinburgh, the 200-year old 'farm toun,' has been lovingly restored to create a spectacular and versatile Scottish barn wedding venue and entertaining space with superb accommodation and private grounds.

Modern interiors meet heritage features within the Steading's two expansive light-filled barns – The Hayloft and The Threshing Barn – accommodating 100 guests seated. Original architectural features have been updated, including the spectacular historic steeple and doo-cot, and combine with considered interiors and stylish entertaining spaces like the Pumphouse Bar.
Rosebery Steading's contemporary accommodation can cater for 28 guests in five properties, which blend timeless design with modern touches. Historical details have been married with the latest technology, including innovative sound systems and state-of-the-art lighting, to provide an exceptional venue for your special day.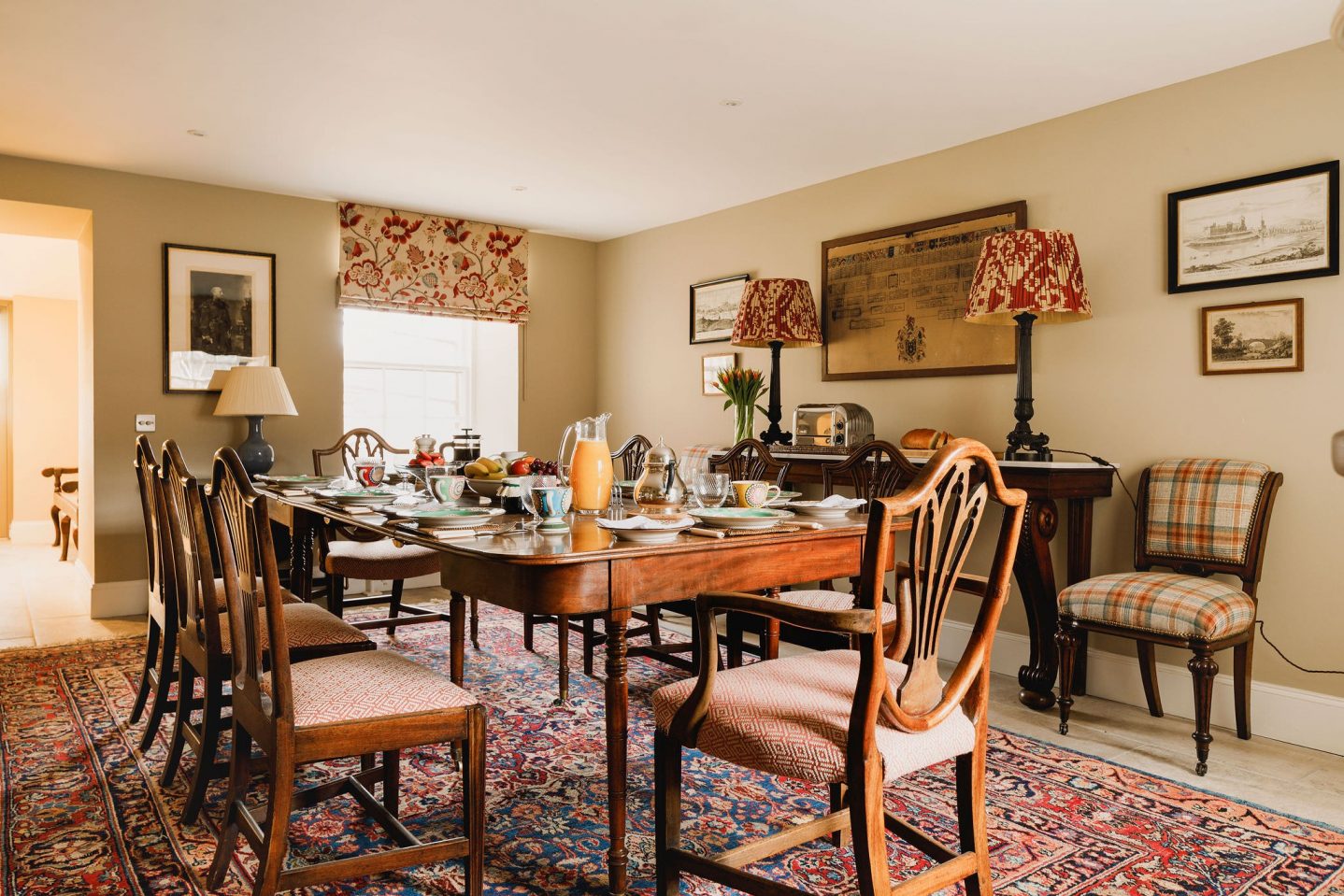 Rosebery House
Sitting just uphill from Rosebery Steading lies the glorious Rosebery House, a much-loved family holiday home for the Primrose family, Earls of Rosebery and Midlothian. Today, the spectacular mansion is available on an exclusive-hire basis for prestigious private affairs.
Providing the perfect blend of luxury, elegance and heritage it is an ideal venue for family occasions, private parties and corporate events. It's perfect for celebrating life's milestones such as christenings, Ruby Weddings and 60th birthdays.
If you've missed out on marking an important family event, why not consider reserving this grand yet welcoming, mansion home in the near future?
Rosebery House can also be reserved exclusively by those having weddings at the Rosebery Steading as an additional accommodation option. It even has a secluded chapel within its extensive grounds for intimate wedding ceremonies and other momentous occasions.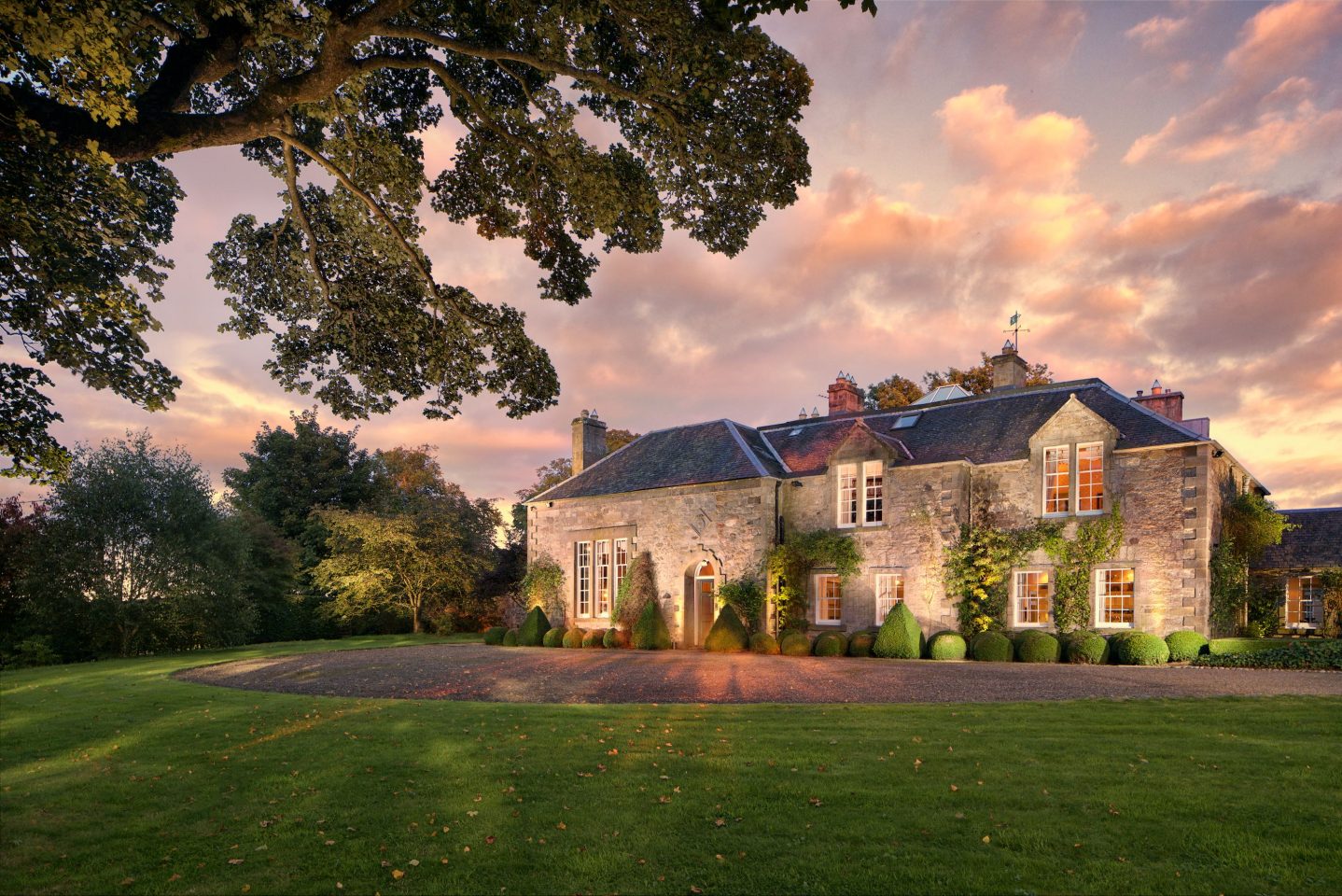 Barnbougle Castle
One of Scotland's hidden treasures, Barnbougle Castle is a remarkable waterside venue steeped in rich heritage dating back to the 13th Century. Only recently made available for exclusive-hire events, this spectacular castle has opened its doors to reveal an impressive array of inspiring and versatile spaces befitting of a truly authentic Scottish castle wedding or a dramatic corporate event.
Commanding spectacular views over the Firth of Forth and surrounded by the parklands of Dalmeny Estate, some seven miles from the heart of Edinburgh city centre; Barnbougle Castle offers an extraordinary experience.

Guests can sip champagne, relax and socialise outdoors on the terrace overlooking the expansive private beaches or in the Castle's grand reception rooms. Enjoy a moment of calm with a quiet dram in the cosy Reading Room or practice your speech from the Speakers Gallery where the once Prime Minister addressed his guests assembled below.

The spectacular 60-foot-long barrel-vaulted Banqueting Hall is ideal for a showstopping wedding breakfast or corporate dinner, while the stunning Scottish Library, home to thousands of priceless historical books, provides a backdrop for unforgettable photography.
Barnbougle Castle has always been a peaceful and welcoming place, being used extensively by the 5th Earl of Rosebery, as a retreat for study and entertaining during his time as Prime Minister under Queen Victoria.

Whether you require a picturesque rural space, an elegant country mansion or a dramatic Scottish Castle for your next event, the Rosebery Venues portfolio of exceptional venues represents the very best in events spaces that Scotland has to offer.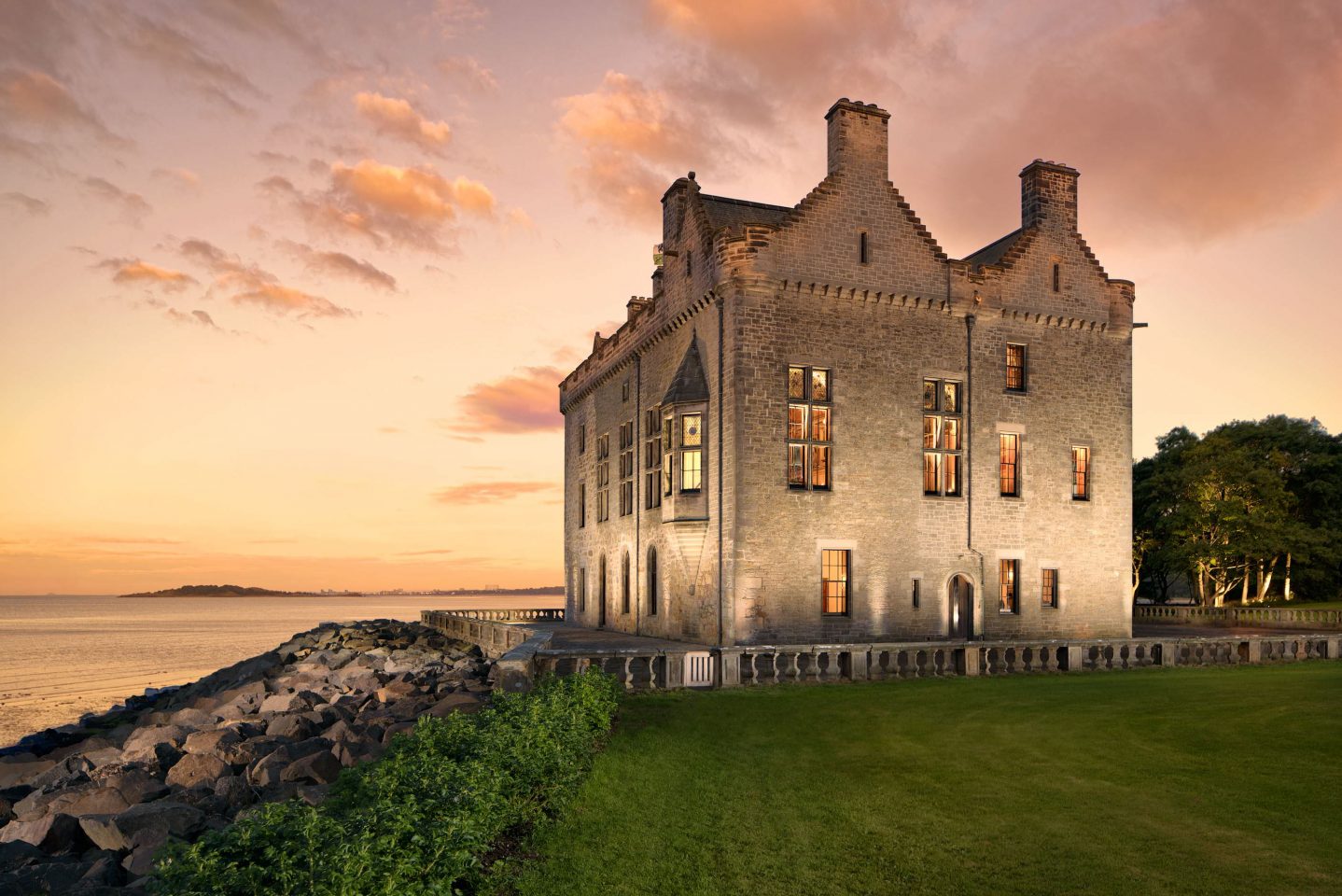 To find out more about our private-hire corporate and wedding venues, get in touch with Rosebery Venues – we'll help you design and plan an unforgettable event