Back to all posts
Wermod Great British Vermouth - The spirit of the times...
29 November 2018
The very first Scottish vermouth comes from Dalmeny: Wermod Great British Vermouth™.
Dalmeny - A living, working estate
Our team have been hard at work readying Barnbougle Castle for its grand re-opening after 90 years of closure. From Spring 2019, the Castle will once again play host to spectacular events.
Dalmeny Estate, which surrounds the castle, has always been a living, working farm. It supports countryside enterprise in all its forms.
Wermod Great British Vermouth™ - An award-winning rural enterprise
Scotland is well known for whisky - but that is not the only delicious drink our country produces. We are proud that the very first vermouth to be made in Scotland comes from Dalmeny Estate - Wermod Great British Vermouth™.
Launched last year, Wermod won Gold at the 2018 World Vermouth Awards. Not bad for a newcomer!
Wermod Great British Vermouth™ is the brainchild of Michael Kaplan and Hamish Martin (founder of the Secret Herb Garden near Edinburgh). Together they have taken vermouth back to its roots to capture the wonderful diversity of the countryside.

Wermod is crisp, clean and delightfully crafted.
Locally sourced - lovingly crafted
Wermod is lovingly crafted and very locally sourced, aiming to distil the unique spirit of Dalmeny.
The Estate is blessed with a wonderful variety of wild and cultivated botanicals. Indeed, Dalmeny's herbal heritage dates back nearly a thousand years, to the days of Queen Margaret.
The recipe features 24 herbs, roots and flowers, all naturally and sustainably grown on Dalmeny Estates.
Delightfully dry, Wermod is hand-produced in small batches. Its botanicals are cold-infused in British wine and spirit to preserve all of the delicate flavours. There are no added sweeteners, artificial colours or additives.
The result is a complex and harmonious aperitif. Its long and balanced flavour profile is floral, citrusy, freshly herbal, and with the warm bitter notes of wormwood, hyssop, and yarrow.
Enjoy Wermod as a guest of Barnbougle
Guests at Barnbougle will enjoy Wermod as a chilled apéritif, refreshing spritzer, or a warming winter mix with cassis or other fruit liqueur. On its own, it wonderfully complements the best in Scottish seafood and charcuterie. It's also an ideal partner for great British gins in the perfect Dry Martini.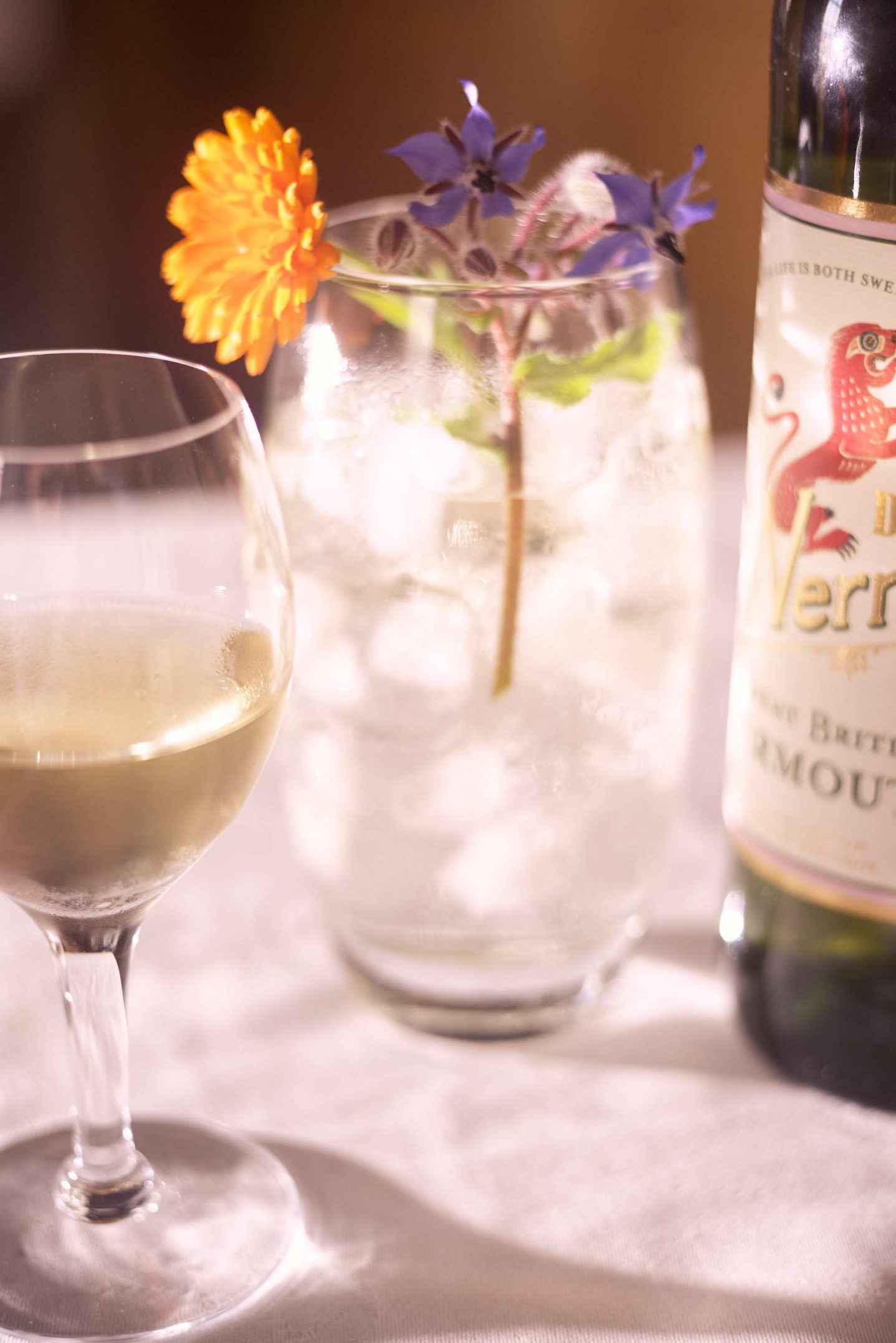 Where to buy
If you can't wait until Barnbougle opens its doors, you can buy our Wermod Dry from selected stockists.
It's sold in 75cl bottles at an RRP of £26.99.
Orders of six or more bottles can be made here:
Other amounts available here:
For further information about Wermod Great British Vermouth™, please see their website here.