Back to all posts
Why you should create a signature drink for your event
17 March 2022
Signature drinks are always a hit at celebrations. Whether it's a wedding, an anniversary party, a birthday, or a corporate do, a signature drink is sure to make your special occasion even more memorable.
When deciding on what type of drink you'd like to create there are a number of different factors to take into consideration. Start with what you enjoy - be it a wine, whisky, vodka, or gin - and work from there.
If you want to create your own signature drink for your event but don't know where to begin, the Rosebery Venues team have created a helpful guide for you, including how to create one, what to name it, and how to serve it.
Catchy name
Your signature drink should have a fun name. Take inspiration from your location or the theme of the event and incorporate this into the name of your signature drink. Rosebery Venues' signature pour is a deliciously refreshing Vermouth Spritzer, served alongside traditional bubbles at drinks receptions.
When it comes to weddings, some couples stick to the classics - Dark n' Stormy, Old Fashioned, or White Russian. But if you want to shake things up a bit, you can give your cocktails an extra 'just married' touch with a clever name, whether its an Apple-y Ever After Martini, a Bloody Marry Me, or a Something Old Fashioned.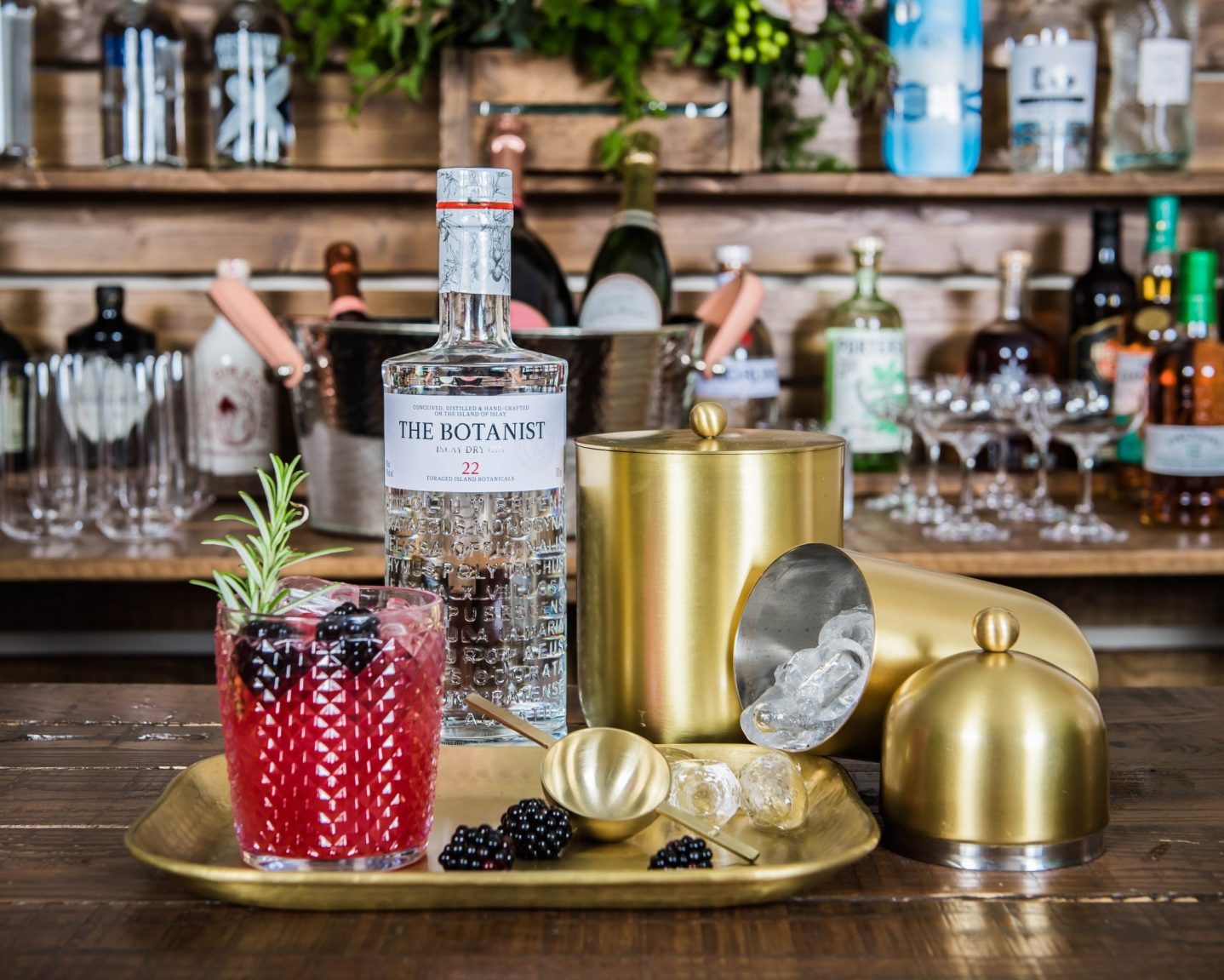 Presentation
This is where the WOW factor really comes into play. From the glass your drink is served in to the garnishes used, these are the touches that will really grab your guests' attention. For a lasting impression, we serve mini bottle of Great British Vermouth at our events for your guests to take home as party favours!
If your event has a rustic theme, why not serve your drink in a mason jar? Potion flasks, champagne coupes, and two-pint steins – the choice is yours!
Colour scheme
Consider the colour scheme of your event and try to incorporate this into your drink. Whether it's the colour of your bridesmaid dresses, the table linens and flowers, or even the décor of your venue. For an event at Rosebery Venues, why not include a Rosebery Pink cocktail on your menu (like a Cosmopolitan or Strawberry Daquiri) with a Primrose Yellow garnish!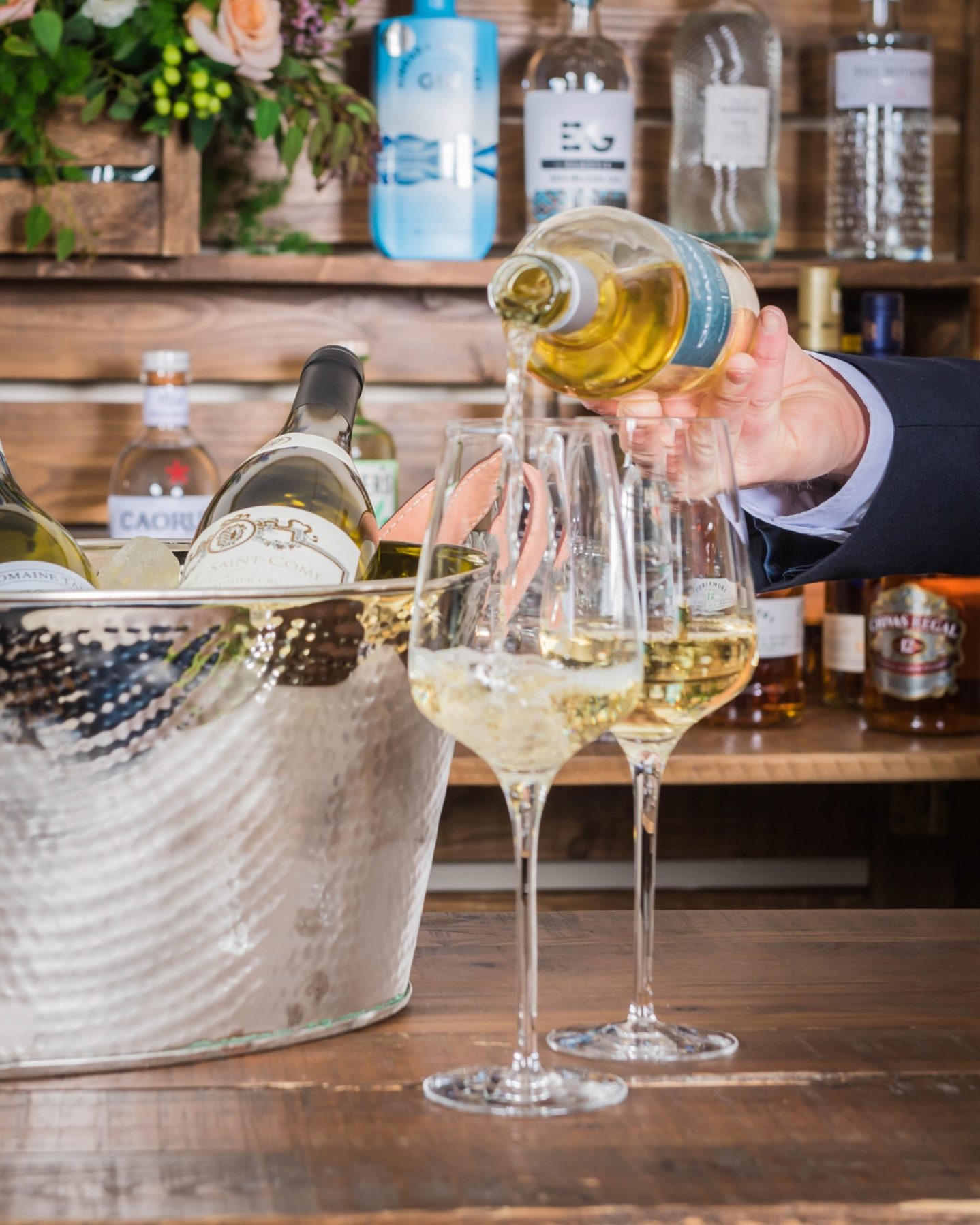 Seasons
The season you choose for hosting your event can play a big role in your signature drink. A summer event means piña coladas, G&Ts, and Aperol spitzes galore, while a winter event calls for warming hot toddies, boozy hot chocolates, and all things mulled. The Rosebery Estate is also home to Great British Vermouth who have a recipe for a quintessentially winter Mulled Vermouth.
Location
Draw inspiration from your venue's surroundings and tie these into your signature drinks. For an event at Rosebery Venues, you might want to have an all-Scottish drinks menu.
You can do this by incorporating Scottish whiskies and gins, making a twist on a classic Scottish cocktail, or by naming your drinks after prolific Scots throughout history. One of the most popular cocktails we serve is an all-Scottish martini, using Harris Gin and Great British Vermouth. It is perfect as an aperitif or after-dinner tipple.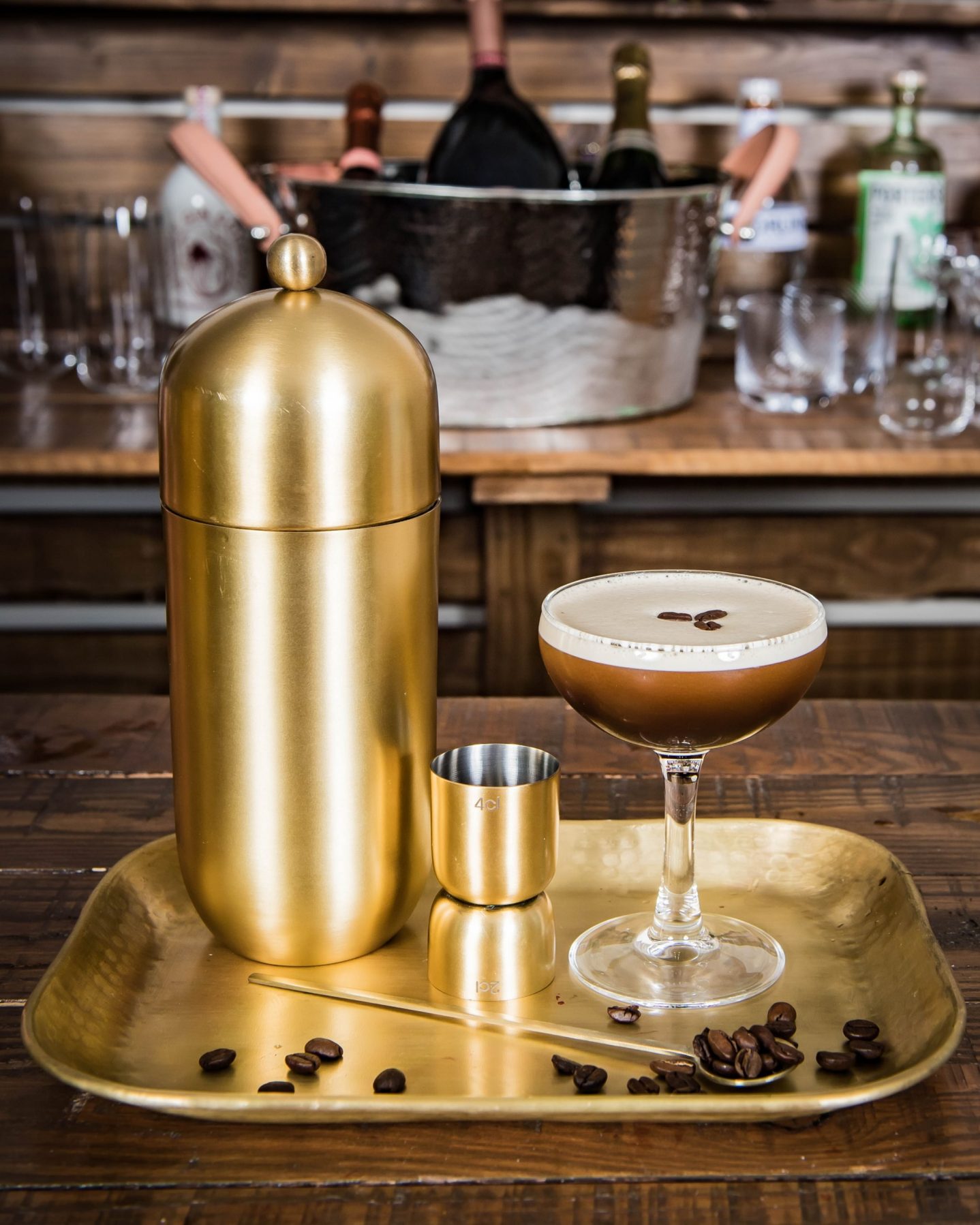 Weave in some history
If you're planning a wedding, engagement party, or anni-ception, think about weaving in a little bit of your personal history as a couple. Do you have a favourite place to visit, or a memorable holiday? If you got engaged in Paris consider a French 75, or a Manhattan if NYC is where they popped the big question.
Non-alcoholic
The best events are those where everyone feels welcome, so providing some non-alcoholic options is definitely worth the effort for those who aren't imbibing, and finding alcohol-free alternative is easier than you'd think. Companies have finally caught on to the millennial- and Gen Z-powered movement towards low- or no-alcohol consumption, and that translates to fresh products and ideas aimed at the non-drinker!
From No-jitos and No-gronis, to rhubarb cordials, iced teas, seltzers, elderflower wine and alcohol-free spirits, the options are endless and equally as delicious as their boozy counterparts on your menu.
When it comes to creating your signature drink, just think outside the box and let it showcase your personality. Regardless of what beverage you opt for, make sure it'll have your guests talking long after last orders!
To find out more about our private hire corporate and wedding venues, get in touch with our exceptional events team.