Louisa Kerr
Head of Sales & Marketing, Rosebery Venues
Louisa is a recognised and respected figure in the hospitality industry, she joined Rosebery Venues as our charismatic Head of Sales & Marketing in 2019. Initially overseeing Barnbougle Castle, Louisa is responsible for developing and managing the Estates' three five-star venues with a focus on corporate and incentive markets.
Louisa's career has taken her through the sales programme at Scottish & Newcastle to Hopetoun House where she was employed in management positions for many years. Louisa is passionate about tourism and historic properties and spends much of her free time sampling what Scottish hospitality has to offer with her family.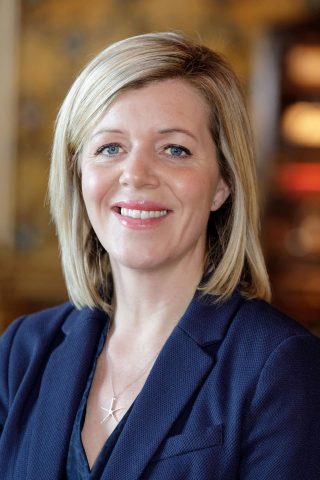 Jim Chapman
Facilities Manager, Barnbougle Castle
Jim is a much liked and valued member of the team. A familiar face for all who visit, he worked for Rosebery Estates for over 25 years as an Agricultural Engineer before taking up the position of Facilities Manager at Barnbougle Castle in 2019.
Jim is responsible for overseeing the historical preservation of the Castle and its grounds whilst carefully managing all the varied logistics and requirements of the many events and special occasions hosted at the castle.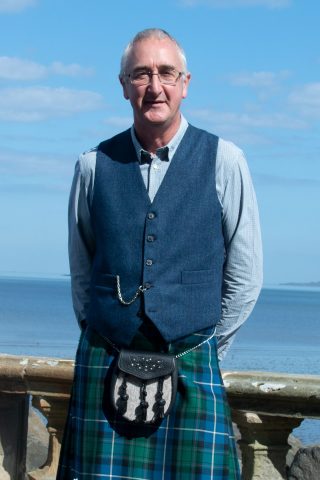 Siobhan Forrest
Office Manager, Rosebery Venues
Siobhan is one lady that lives and breathes her work as not only does she run the office, she also lives on the Estate.
With a background in admin support, there's nothing Siobhan doesn't know about systems and procedures which is reassuring, as she has one of the busiest roles, working across the many different departments from accounts to maintenance.
Outside of work, Siobhan is a keen line-dancer and loves spending her free time with friends and family.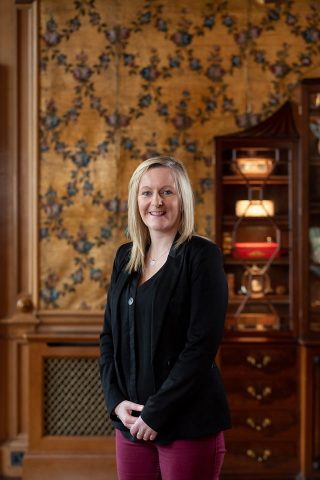 Jackie Mooney
Housekeeper, Barnbougle Castle
Jackie is an invaluable member of the team at Barnbougle Castle.
She joined Rosebery Estates as a housekeeper at Dalmeny house before moving to Barnbougle to support on the Castle's launch last year.
With many strings to her bow, Jackie started her career as a training officer with British Gas before retraining in finance and accounting to work with the Director of Finance within The Archdiocese of St Andrews and Edinburgh.
People are her passion but in her own words, Barnbougle Castle and all its historic charm comes a close second!
Kyla Bell
Rosebery House and Steading Housekeeper
Kyla has worked on the Rosebery Estate for over ten years and is married to the Head Gamekeeper. A natural homemaker, Kyla is perfect for her role as Housekeeper taking care of everyone and everything.
She loves working in the splendid beauty of Rosebery House and is excited about the opening of Rosebery Steading in Spring 2020.
In her spare time, Kyla is very much involved in her local community and is an active fundraiser.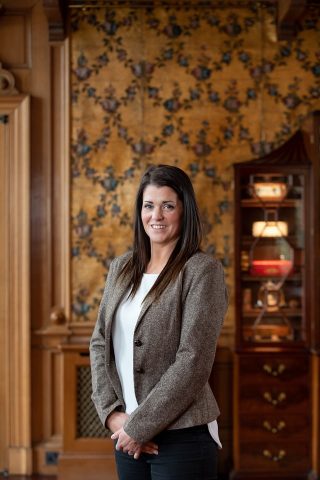 Becky Hamilton
Wedding & Events Manager
The newest member of the Rosebery Venues events team, Becky comes onboard to help bring your vision of the perfect wedding day to life at our prestigious Scottish wedding venues.
After living and studying tourism in Scotland's capital city, Becky embarked on a career in hotels and destination management. Her passion for planning and events management has led her to join some of Edinburgh's most iconic venues, namely Murrayfield Stadium and Dynamic Earth, before joining the Rosebery family.
Becky's perfectionism and passion for creating showstopping events will ensure that couples planning weddings in our exclusive venues are in safe and capable hands. Becky looks forward to showcasing our portfolio with you and helping you plan your unforgettable event.