Back to all posts
Introducing the top wedding caterers for Rosebery Steading
20 January 2023
When it comes to planning a wedding, we know how important it is to satisfy the palates of family, friends, and most importantly of the engaged couple themselves! That's why at Rosebery Venues, we only work with the top wedding caterers in Scotland. We've been working to finesse an all-star catering panel for our fabulous rustic-luxe venue, Rosebery Steading. In this blog, we get to know our new caterers through a Q&A, getting their take on wedding food and drink, while offering a peek at their menus.
Rosebery Venues proudly works with Scottish wedding catering companies, The Edinburgh Catering Company, Platter & Pop, Stocks Events, and Wilde Thyme. All are dedicated to using high-quality, seasonal Scottish produce wherever possible. While each takes a unique approach, their shared aim is to create the perfect menu for every couple planning their dream wedding at Rosebery Steading.

Keep reading to get a taste of what your big day could look like with our caterers at Rosebery Steading...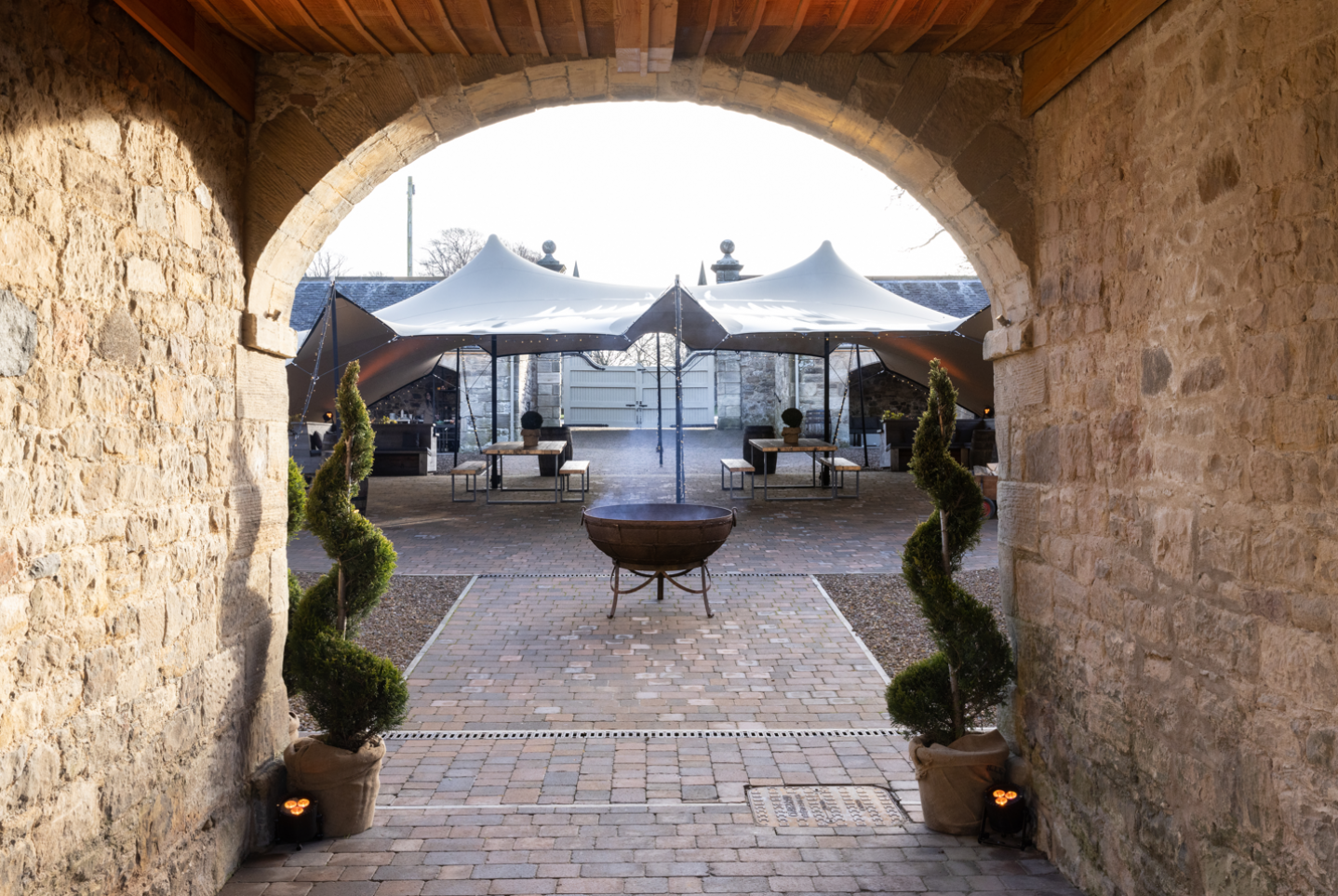 What do you think makes your catering unique?
Wilde Thyme
Well-established in delivering exceptional events for 18 years, we offer our clients personal and bespoke service. Our staff are the key to our success, they are at the heart of our organisation. What makes us special to our clients is the relationships we develop - from the initial enquiry right through to the delivery of their wedding
Platter and Pop
Our talented in-house team can take care of every detail from catering to planning, styling and florals, helping you to bring your wedding vision to life in a cohesive and stress-free way. You are totally free to pick as many or as few services as you need to help create your dream wedding at Rosebery Steading.
Stocks Events
Flavour, seasonality, simplicity, and style are the basis of our catering ethos. Combined with friendly and efficient staff and confident and seamless service, it enables us to create an inviting and memorable atmosphere at our events.
Edinburgh Catering Company
Our desire to create an unforgettable event for what suits our customers. We love to get creative, and put together an event proposal that we think our guests would love. We aim to create a catering experience that is great fun, rather than just asking you to select off a set menu.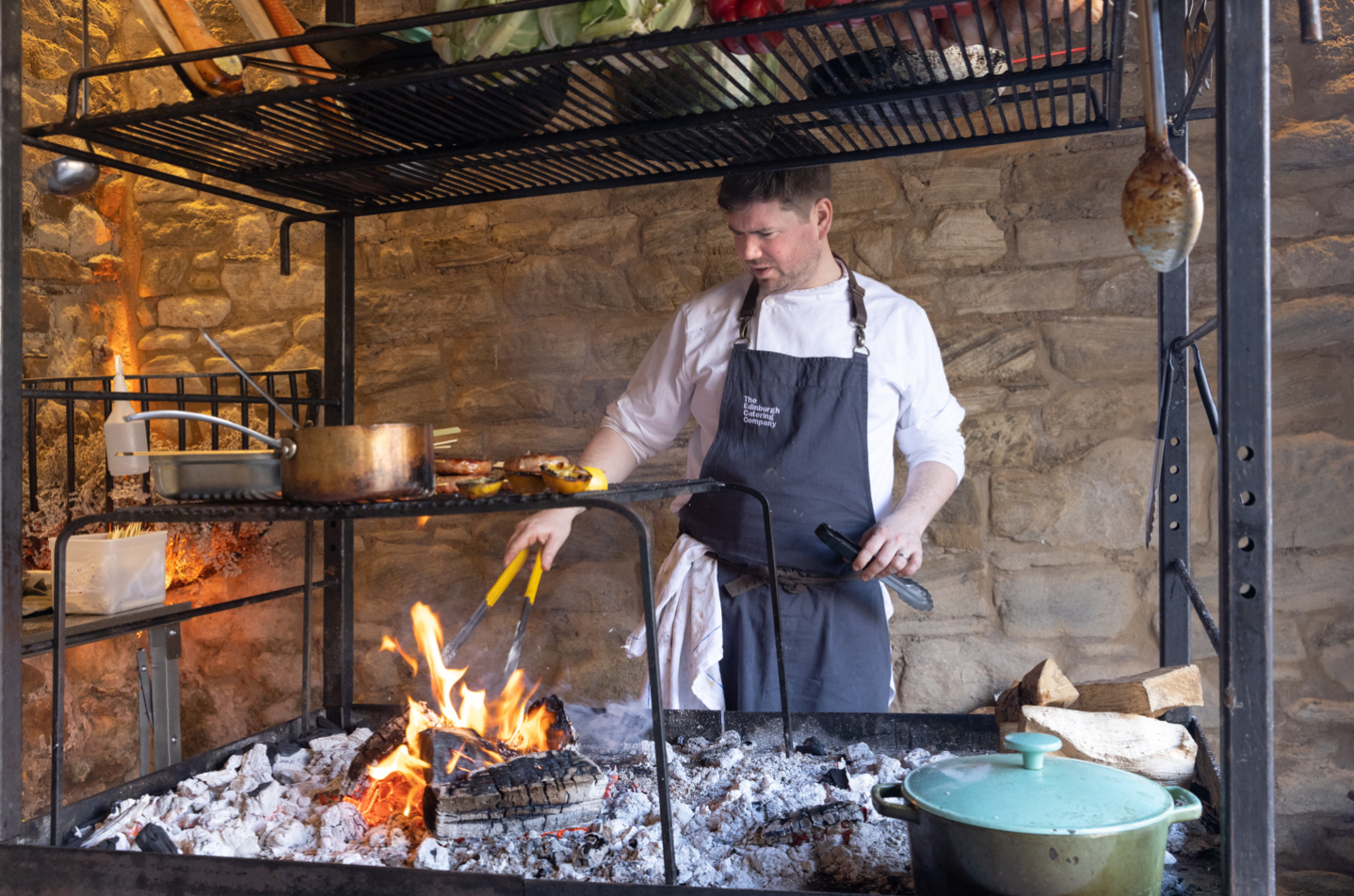 How would you describe your style of catering?
Wilde Thyme
We offer a fresh and unrivalled experience that is visually exciting, flavoursome and high quality. We are innovative with our presentation style, showcasing the very best of Scotland's natural seasonal larder. This is a key driver for our chefs to create fabulous seasonal menus and we have also now started to use produce from the Rosebery Estate.
Platter and Pop
Our approach centres on showcasing the best of fresh and local produce with a focus on bold flavours and stunning presentation. Our menus are built around our couples to help create a day that represents you both. Most importantly, we also believe that food should look as good as it tastes – our platters always come with a POP!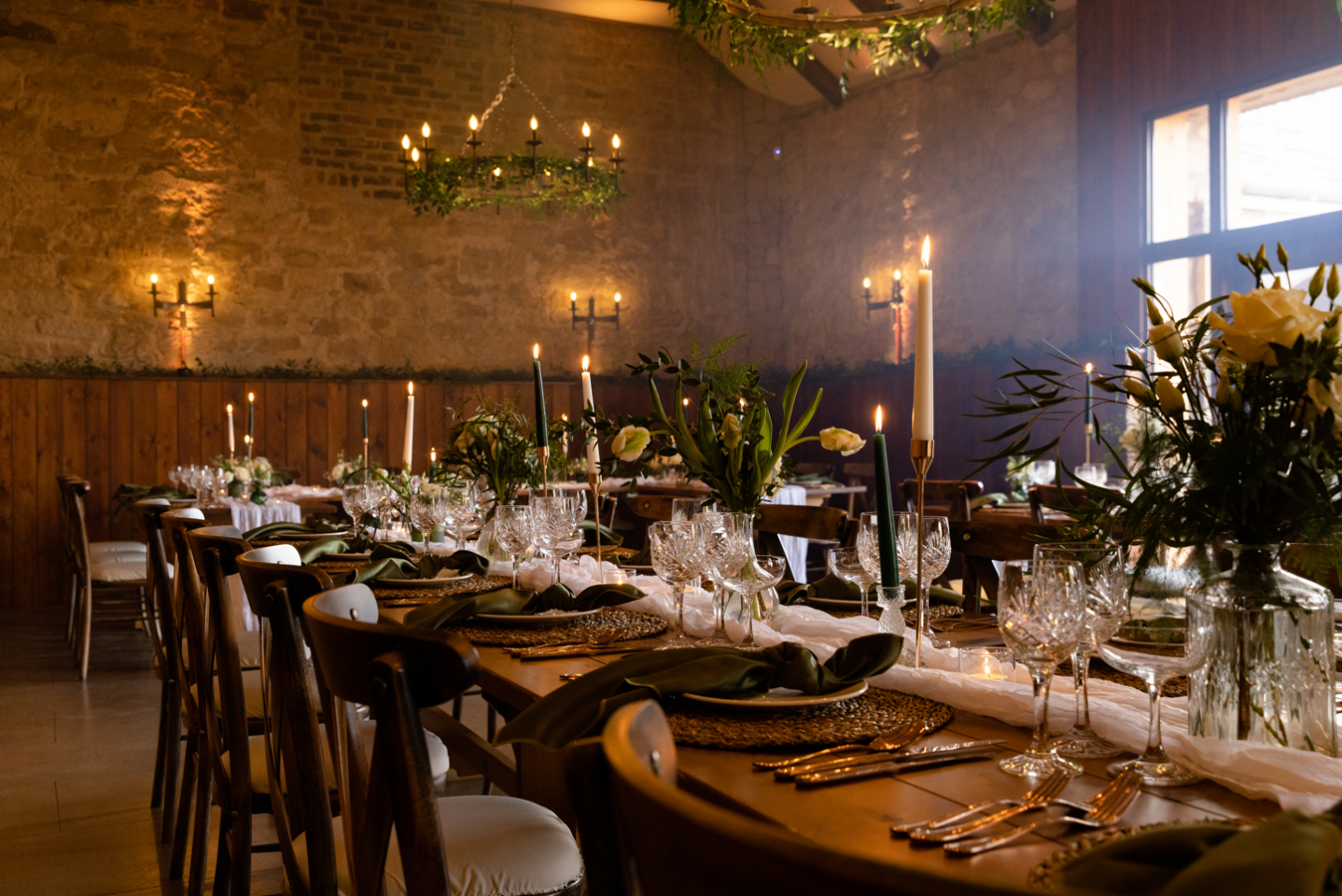 What are you looking forward to about working with Rosebery Steading?
Stocks Events
We have worked at Rosebery Steading since it opened and it is the most fantastic venue for a wedding or event, with magnificent buildings that create the best party atmosphere. We look forward to blowing away more couples by combining our refreshing approach to event catering with the Steading's unique and memorable style.
Edinburgh Catering Company
Rosebery Steading is a stunning venue, with a fantastic team of staff. There is a lot of potential for a variety of different events, so we are looking forward to being a part of not only seeing them grow as a wedding venue, but also in hosting corporate and private clients.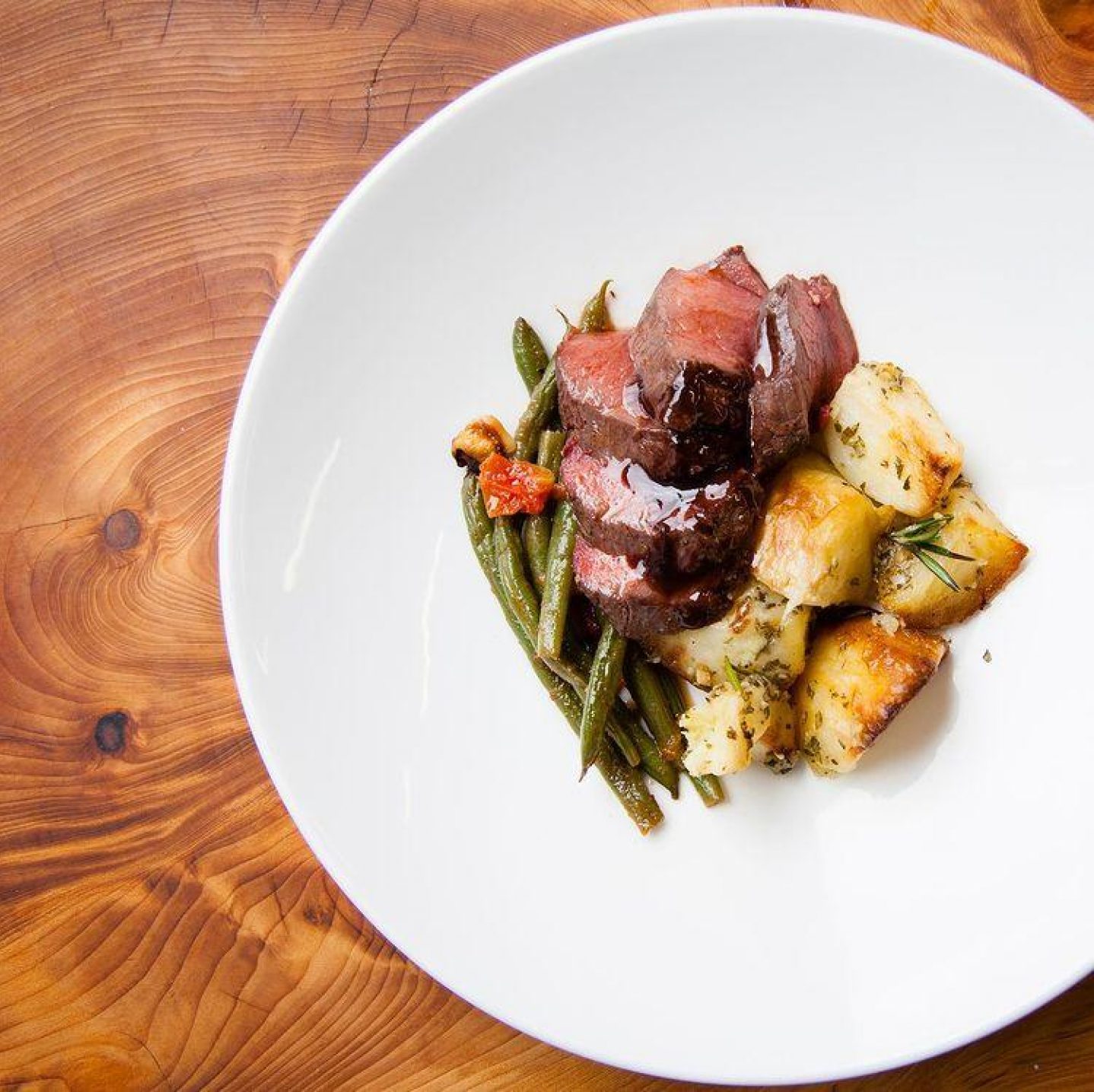 What is your favourite dish that you offer on your catering menu and why?
Stocks Events
It has to be the roast haunch of venison and charred onions; it is the perfect simple expression of what Scotland has to offer (and it is the most popular choice by far!)
Edinburgh Catering Company
Date and Guinness Sticky Toffee Pudding – you'll never have another sticky toffee as good as this one!
Wilde Thyme
Currently one of my favourites is our Scrabster landed smoked cod with blistered fennel, sea herbs, lime butter sauce and dill oil.
Platter and Pop
I love going back to our roots and creating a really beautifully styled grazing table or dessert station.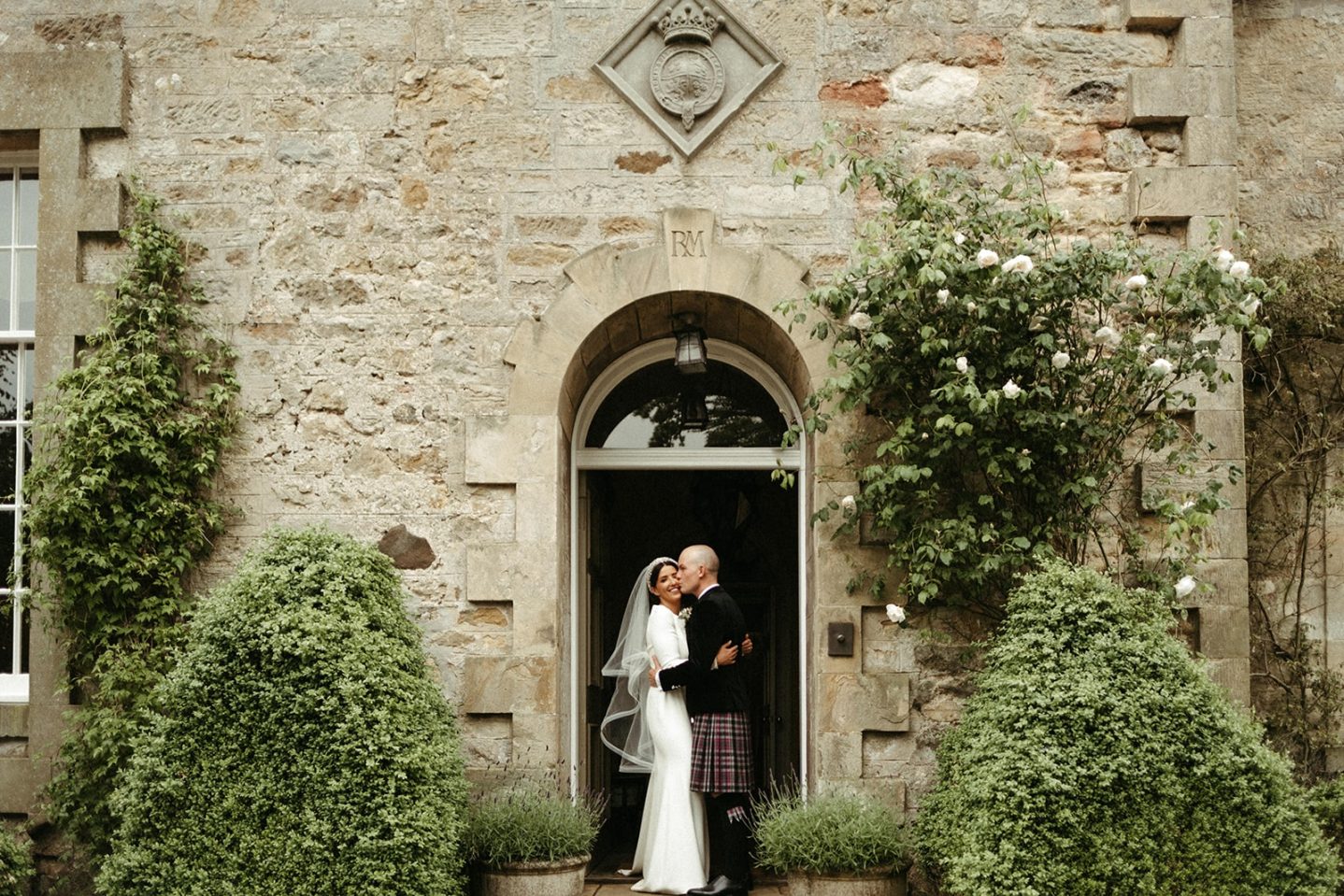 What is the one piece of advice you'd give couples when considering the catering for their wedding?
Edinburgh Catering Company
Always choose your wedding menu based on what you like, it's your wedding day! Do not worry about what your guests may or may not like and don't worry about accounting for all dietary requirements – we'll deal with that!
Wilde Thyme
Go with what you would like to see on the menu rather than worrying about other guests! It is your special day!
Platter and Pop
Don't be afraid to base your menu around the food you love! Your wedding day should be a celebration of your life together as a couple.
Stocks Events
Make sure you choose the dishes you would like to eat and try not to worry about what your guests do and don't like.
There you have it, a resounding call to couples to do it their way, straight from our caterers – something we recommend when planning many other elements of your special day too!
---
Our team will be delighted to use our many years of experience in planning outstanding weddings to help plan your big day at Rosebery Steading, including picking the perfect catering provider. If you would like to read more about Rosebery Steading for your wedding, click here.