Back to all posts
How to plan the perfect barn wedding in Scotland
14 June 2023
Planning a barn wedding in Scotland offers a unique opportunity to create both a charming and picturesque ceremony and celebration. The Rosebery Venues expert wedding team can provide you with valuable tips and ideas to make your barn wedding a truly memorable experience.
From choosing the perfect venue to embracing rustic decor, creating a romantic lighting scheme, and curating a menu that highlights Scottish flavours, these tips and ideas will help you plan a barn wedding that captures the essence of Scotland and creates lifelong memories.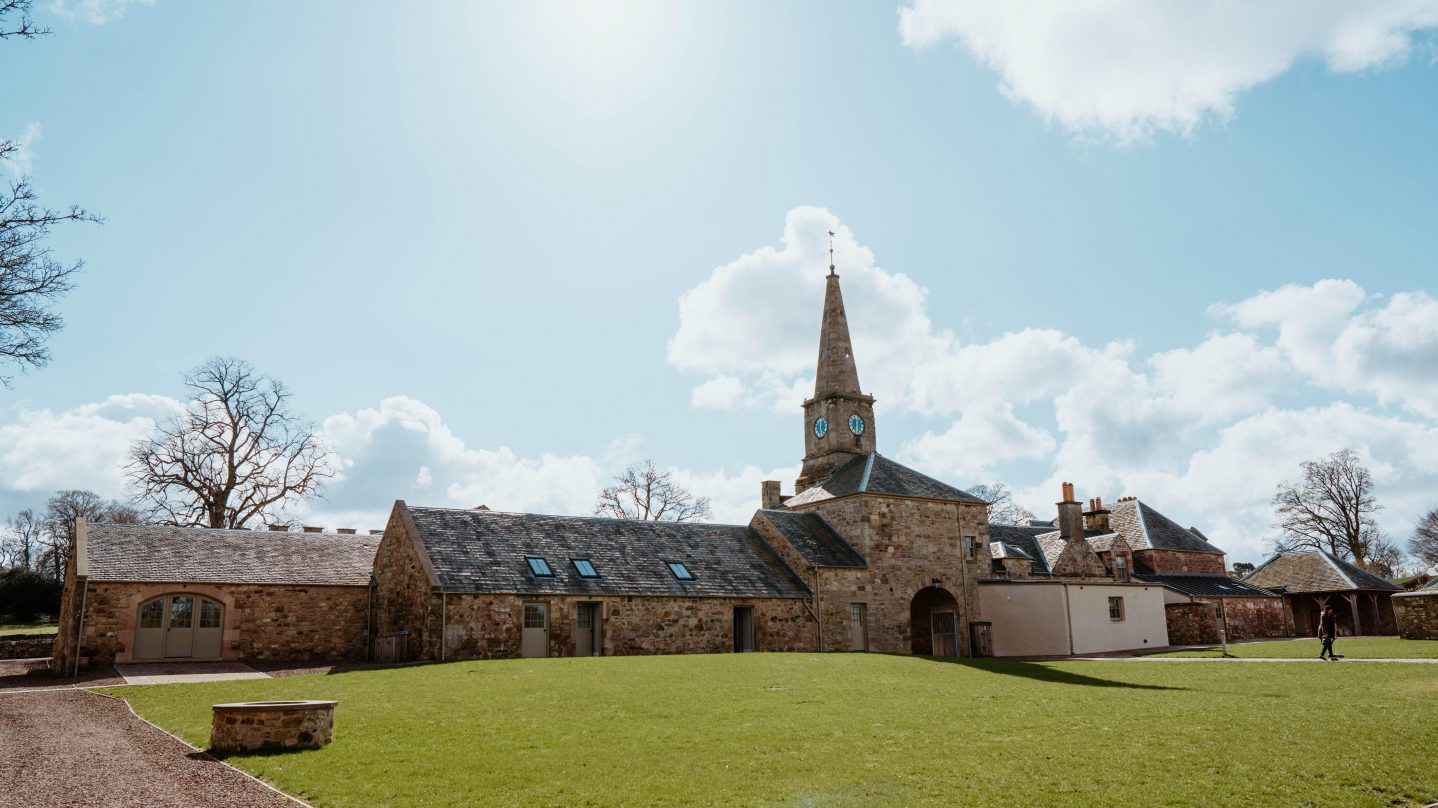 Choose the Perfect Barn Venue
When selecting a barn venue for your Scottish wedding, consider its unique features. Look for venues with ample space for both the ceremony and reception, as well as stunning natural surroundings for those all-important photos!
Barns with large doors or windows allow for beautiful natural lighting and picturesque views. The rustic charm and cosy ambiance of a barn venue will set the stage for a magical wedding day.
Our newest venue offering is our beautiful Rosebery Steading with the perfect blend of rustic and luxury. If you would like to learn more about the Steading or even book it for your wedding don't hesitate to get in touch via the contact form on our website.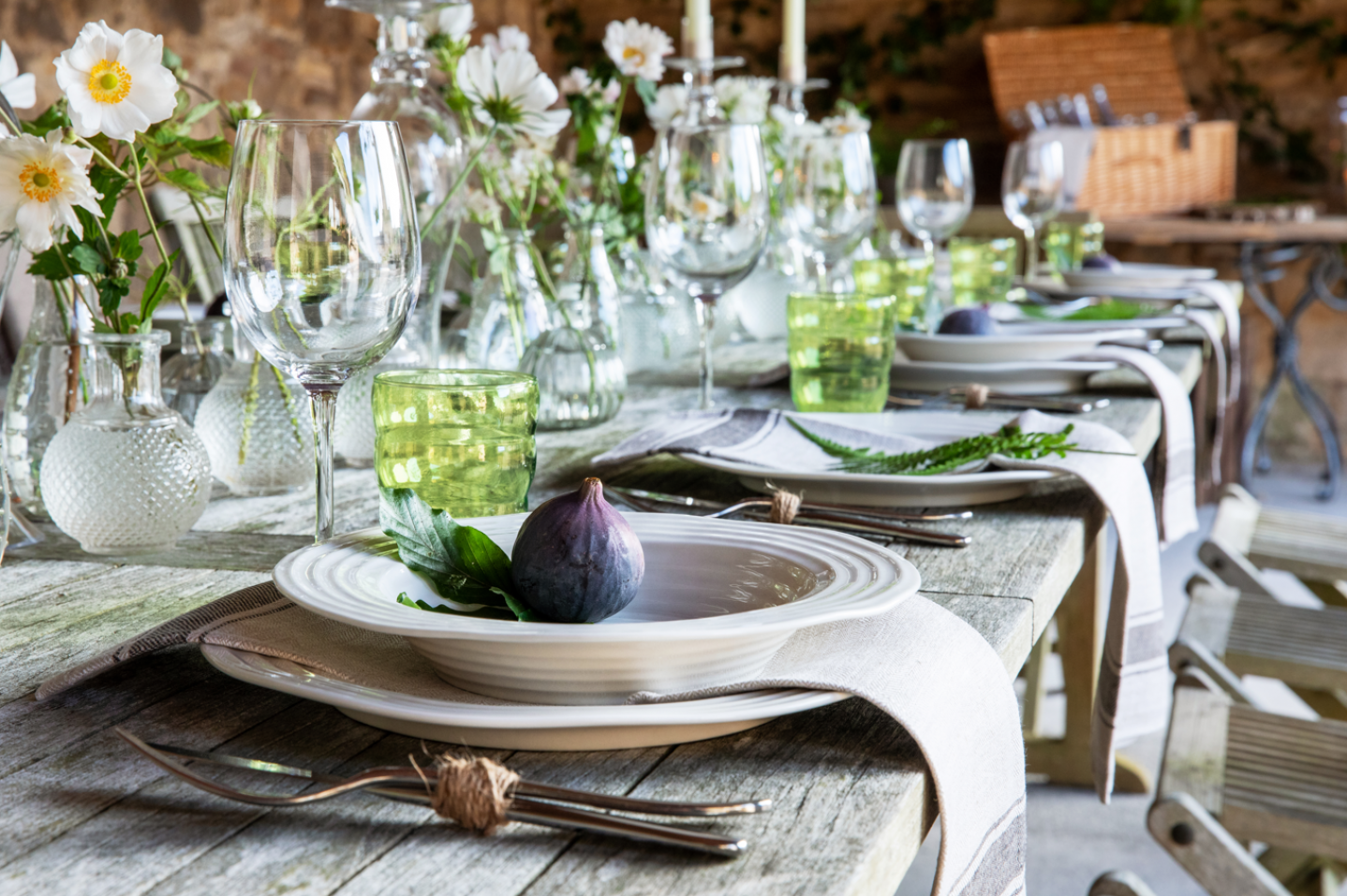 Embrace Rustic Decor
Barn weddings provide the perfect canvas for rustic decor that complements the natural beauty of the surrounding countryside. Incorporate elements such as natural materials (think burlap, wood, foliage, etc.), earthy tones, and string lights to add a touch of rustic elegance.
Enhance the cosy atmosphere with soft textiles, such as lace or linen table runners and chair covers. Locally-sourced flowers such as gypsophila (baby's breath), sweet pea or dahlia, are ideal for an authentic Scottish barn wedding. For an extra special touch, you could even add a piece of seasonal fresh fruit to your table setting or bouquet!
These elements coupled with some beautifully designed stationery will make for the perfect place settings. If you would like to read more about the importance of getting it right when it comes to event stationery read our latest blog with Magenta Ink Calligraphy who specialise in custom designs.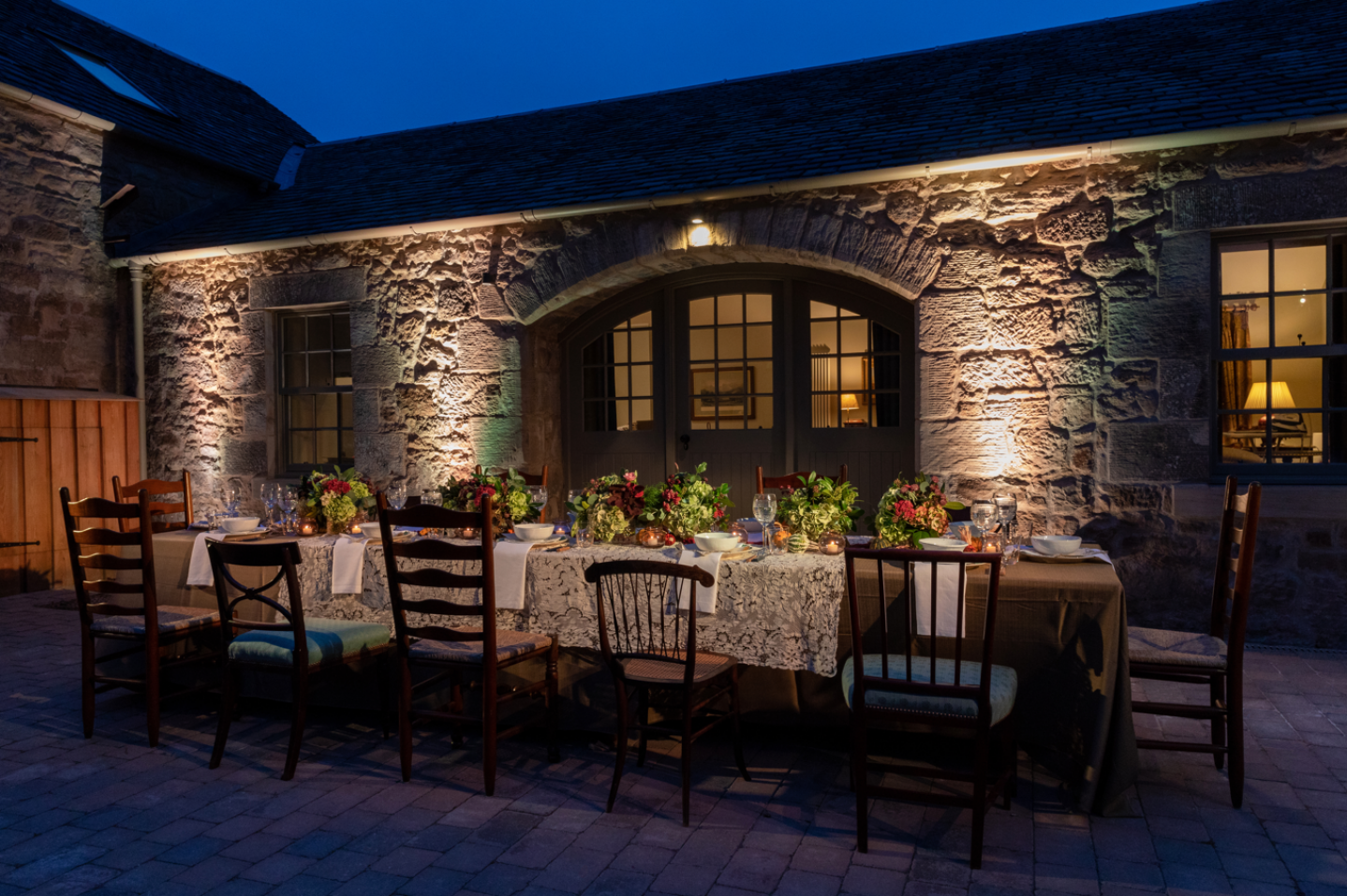 Create a Romantic Lighting Scheme
Properly considered lighting and techniques can transform a barn into a romantic and enchanting space and set the desired mood. Soft strings of festoon lighting and twinkling fairy lights draped across the ceiling or around beams will create a warm and intimate ambiance.
Candles, lanterns, and vintage chandeliers and candlesticks will add a touch of elegance and romance t. Experiment with different lighting arrangements during your venue visit or look for inspiration on the venue's Instagram page to find the perfect combination.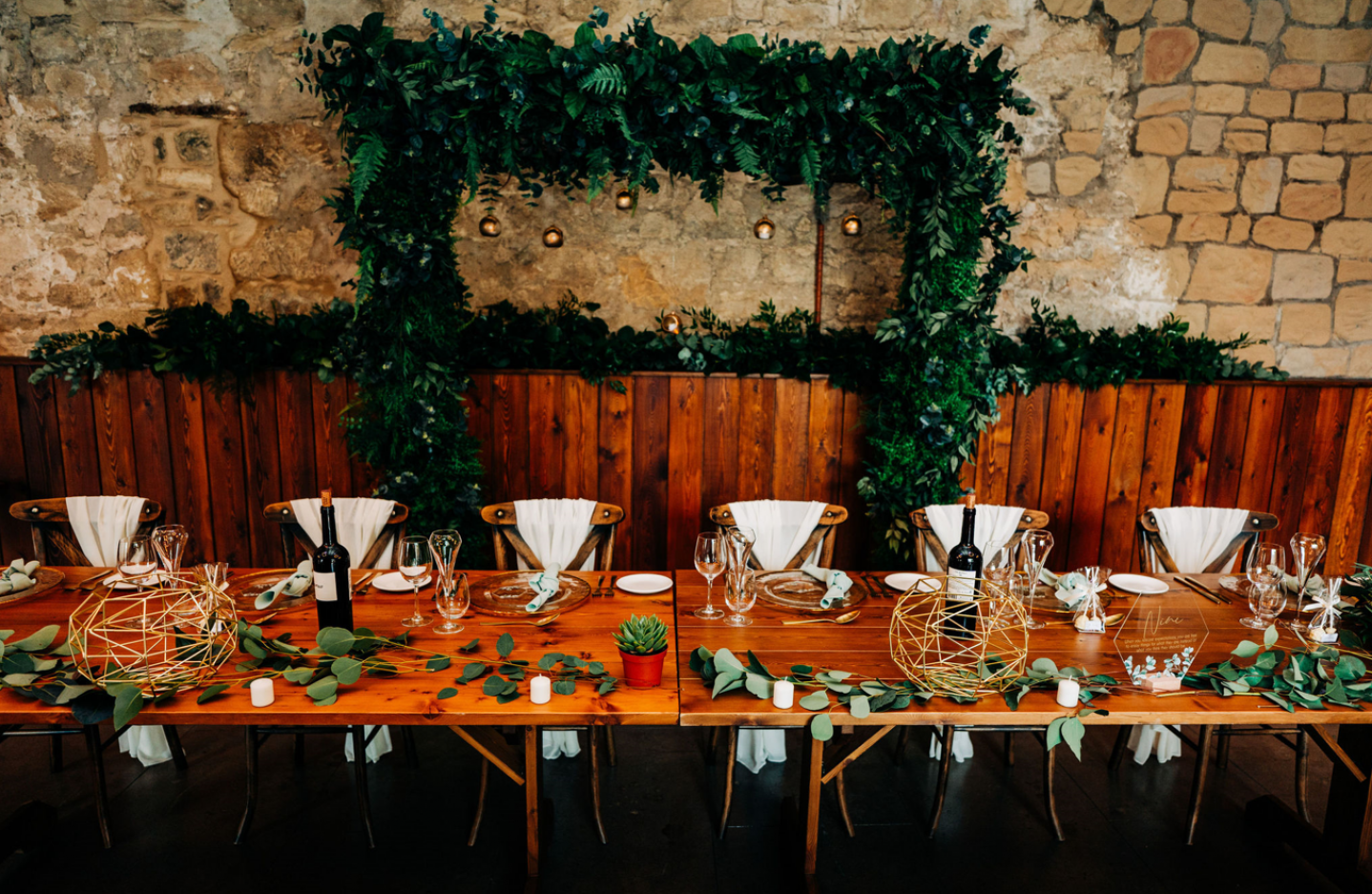 Seating Arrangements and Layout
Barn weddings often allow for flexible seating arrangements. Many couples will opt for long banquet-style tables, as seen above, to create an intimate and communal dining experience. You can also use textiles to dress up the chairs and foliage to spruce up the table settings like the wedding at our Steading pictured above. Comfortable seating options, such as cushions or hay bales with cosy blankets will invite guests to relax and enjoy the rustic charm of your laid-back big day
Top tip: When planning, consider creating distinct areas within the barn for different activities, such as a lounge space for conversation and a dance floor for celebration.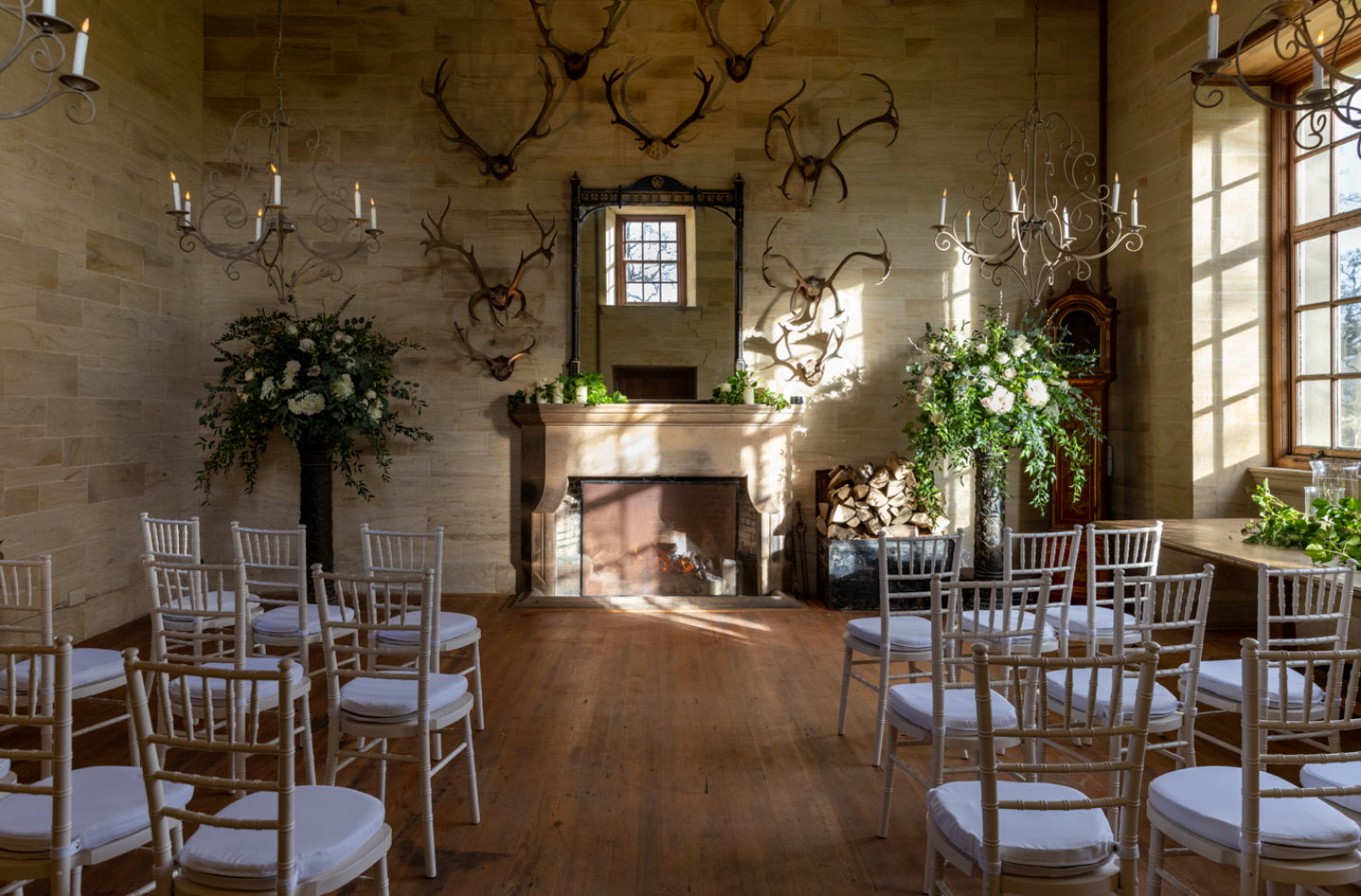 Weather Considerations
As beautiful as Scotland is, the weather can be pretty unpredictable. It's therefore, essential to plan for all conditions. Ensure your chosen rural venue provides both suitable outdoor and indoor spaces in case of inclement weather. Consider renting marquees or tents for additional covered areas, allowing your guests to comfortably enjoy the surroundings while staying protected from the elements.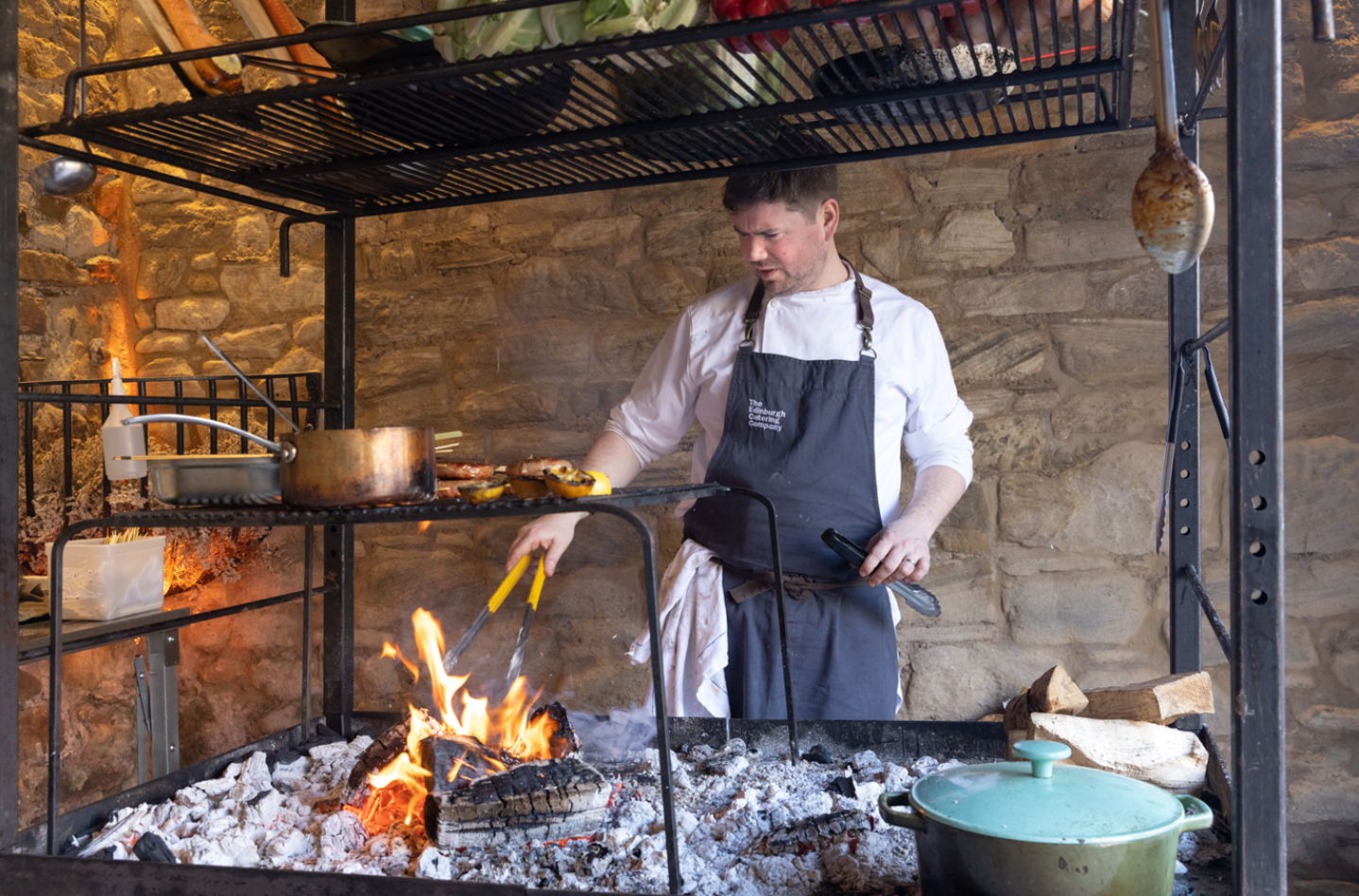 Menu Selection and Catering
When planning your barn wedding menu, incorporate seasonal Scottish ingredients to highlight the nation's most-loved flavours. Offer a variety of hearty dishes that reflect the rustic atmosphere, such as traditional Scottish fayre or farm-to-table cuisine. Consider interactive food stations, like a gourmet ice cream bar or a whiskey tasting corner, to add a unique touch to your celebration and elevate your theme.
Collaborate with experienced caterers who can create a menu that satisfies your guests' discerning palates while staying true to the barn wedding theme. Read our blog and meet our all-star Rosebery Steading caterers.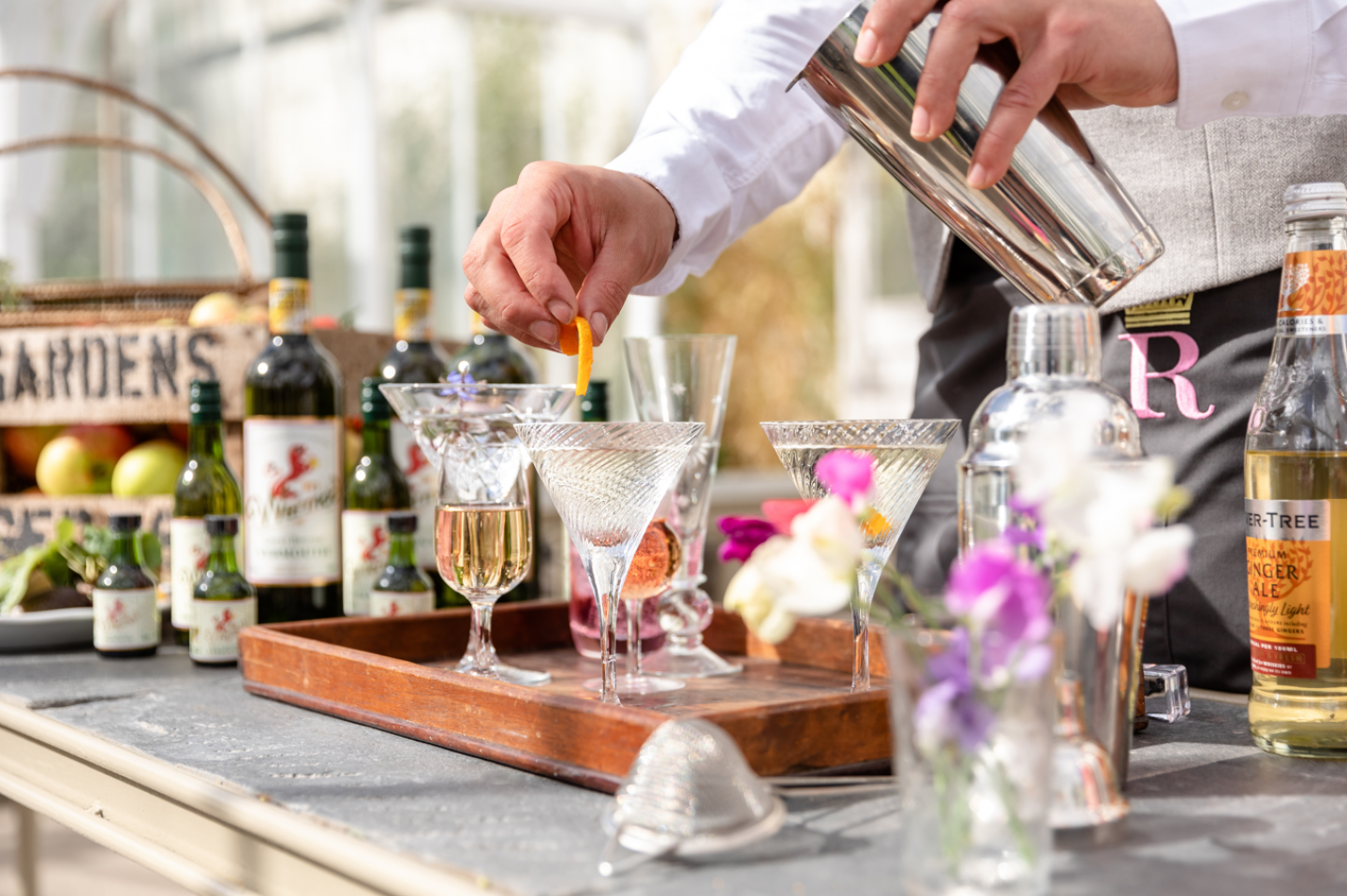 Bring in traditional Scottish Elements
To bring even more of the magic of Scotland into your barn wedding, consider incorporating tartan accents, bagpipe performances, or traditional Scottish dances into the reception – everyone loves an 'old-time' Gay Gordons dance after all! While a selection of special whiskies or Scottish-inspired cocktails will make some guests merry.
We can personally recommend Great British Vermouth which is made lovingly on the Rosebery Estate. This handcrafted vermouth captures the flavours of the Scottish countryside and will add the perfect final touch to your dream Scottish barn wedding.
Planning a barn wedding in Scotland is an opportunity to create a truly unforgettable celebration filled with rustic charm and natural beauty.
With the expertise of Rosebery Venues, you can transform your vision into a reality. Simply fill out our contact form and we will be in touch as soon as possible to help you plan your dream celebration.